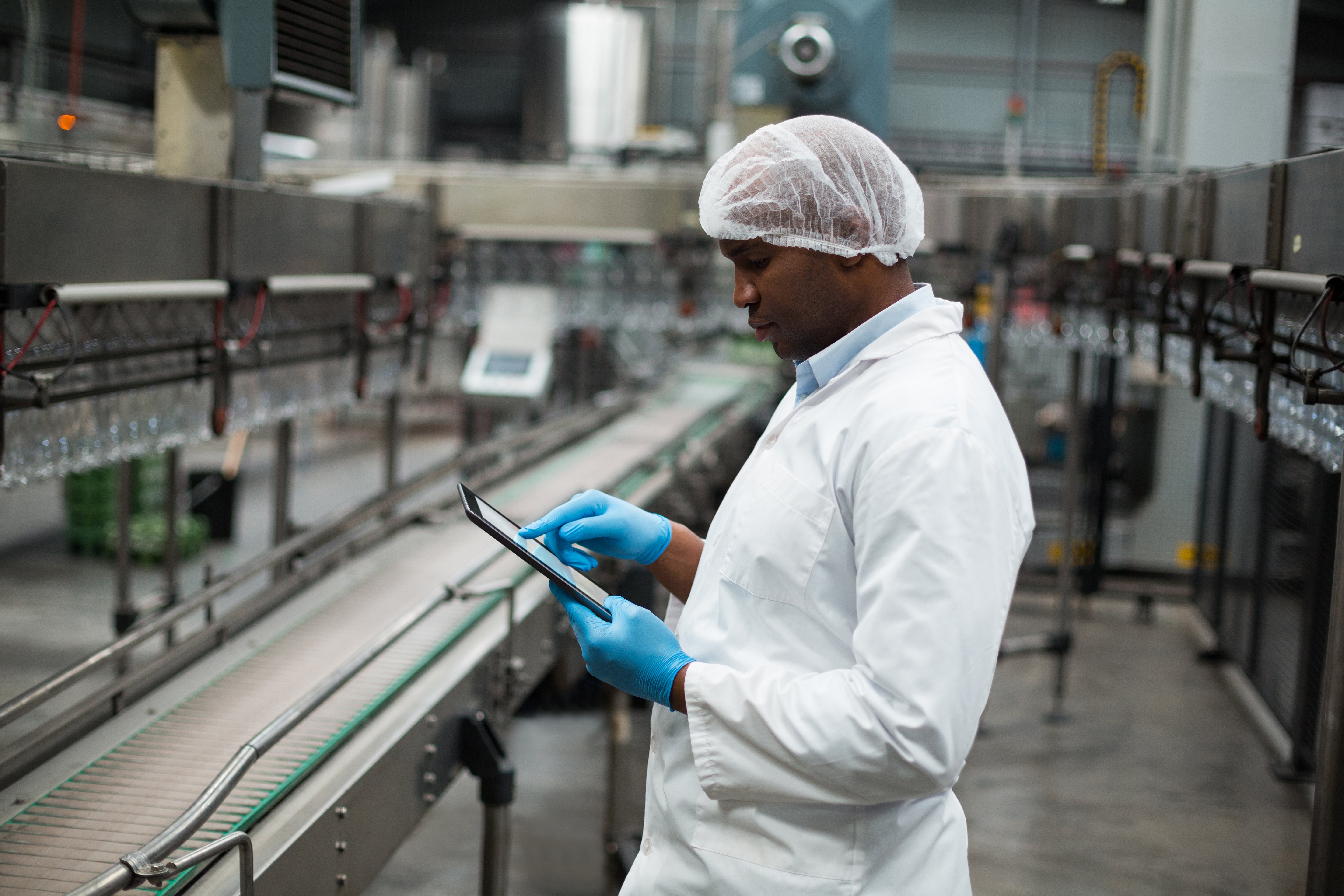 Before investing in expensive new technology for your company, it is always sensible to carefully consider the type of communication equipment you need to arm your frontline workers within industrial and manufacturing plants.
For over forty years, since the invention of the microprocessor, the digital age has transformed production across virtually all industries with manufacturers eagerly embracing new automation technology to increase productivity to unprecedented levels. However, it can be argued that similar levels of innovation and investment have not so far been applied to other key areas, such as HR and communication. Now is the time to upgrade internal methods of communication and real the benefits that facilitating communication with an often dispersed workforce can deliver. However, the benefits of existing DECT technology should not be underestimated and still represent a genuine interest in the modern workplace.
Why many companies opt for a business smartphone application

One way a company can improve secure in-house communication is by investing in a specially designed business smartphone app. Most employees have smartphones so a well-designed app can provide an integrated platform for numerous HR functions, such as shifts, payroll and staff training. This could prove highly beneficial to your workplace by ensuring that staff can receive and share relevant information wherever they are and at any time. This type of technology is particularly useful for lone workers who rely on portable communication devices for their safety and for receiving essential information.

It is advisable to invest in business smartphone applications that are specially designed for industrial use. It is true that lone worker apps are available for iPhones, but these don't necessarily offer the right functions for your employees and have some features that could make them a bad investment. iPhones, for example, automatically disable applications to save battery life. If a lone worker has an accident or is rendered unconscious, the lone worker application won't necessarily register that the lone worker is out of action and trigger the alert. iPhones are also unsuitable for use in ATEX (highly explosive) environments.

As well as a business smartphone, there are several other methods of communication that you may wish to consider:


Digitally Enhanced Cordless Telecommunications


DECT means Digital Enhanced Cordless Telecommunications or Technology. Put simply, it means that a phone can connect to its base wirelessly. It is a digital communications standard which is mainly used for making cordless phone systems.

DECT devices do not need to plug into a landline or wifi and are able to use their own spectrum which is a great benefit as the unit does not have to compete with valuable airwaves used by computers and other devices that use wifi.

Another advantage of DECT is that the power required to operate is considerably less than Wi-Fi. In other words, DECT can provide you with more talk time before the handset needs to be charged.

DECT phones are very convenient for use in an industrial environment. Most models have a generous range of 50 metres indoors and up to 300 outside. Models can be purchased that are suitable for use in highly explosive ATEX zones. Each base can be used to charge and connect multiple handsets so each worker can have access to one. The bases can be dotted throughout the whole plant.

The power required by DECT / VoIP handsets is also significantly less than that used by wifi devices and this, combined with the fact that many companies, such as ANT Telecom offer affordable solutions mean that DECT could save a considerable amount of money. ANT Telecom supply a range of DECT / VoIP DECT phone solutions suitable for use in all types of industry. All handsets enable users to talk and most models also have many other integrated features. Lone worker functionality is built into certain devices providing panic buttons and other invaluable alarms such as man-down sensors like tilt / no-motion. Many lone workers rely on such safeguarding measures when working alone or in dangerous environments.

Other types of communication are handheld two-way radios or 'walkie -talkies'. The advantage of these is that they are inexpensive and reliable and offer clear communication in most situations, and can be used in wet weather conditions, coping with extremes of temperature, and sometimes equipped with features that reduce wind noise and resistance to vibration. Walkie-talkies, however, are comparatively cumbersome and do not offer the additional safety features of DECT phones and business smartphones.

Investing in the latest smartphone technology is an important decision and one that should not be rushed into. Contact ANT Telecom for informed advice about practical solutions that function in all environments and with the latest technology needed to keep your lone workers safe.
Read more about critical alarm management here >