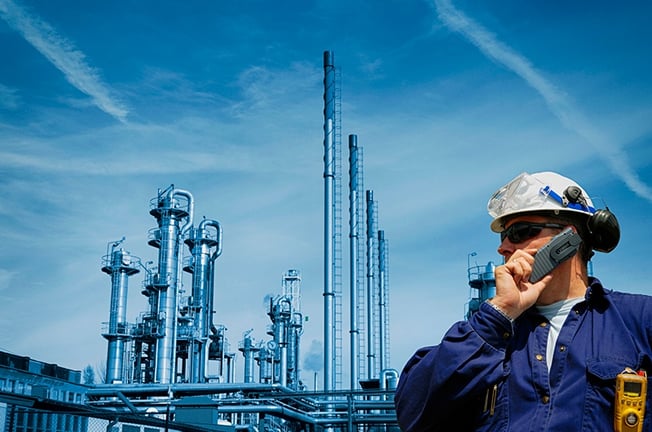 Every worker has a right to a safe working environment, but there are others who need more specific safety conditions and apparatus. Workers, specifically those operating in areas where they are exposed to potential explosions, due to highly flammable gases and dust, are protected under the governing body, ATEX. Employers need to have an EPD, a document that contains explosion protection measures and information, to ensure that their employees who work in ATEX areas are protected accordingly. The below information will help employers in finding the best practices in protecting workers in ATEX areas.
Risk Assessment
Before workers commence on projects in hazardous areas, employers need to do an evaluation of the site and determine the extent of risk that they will be exposed to. A thorough assessment should be done to ensure that the company does not leave any potential threat undetected which could contribute to an even more severe disaster for the area and lone employees. The employer, employees and the regulatory bodies are best positioned to undertake the assessment.
Recording the Findings
After an assessment has been completed satisfactory, the next step is to file the findings of the evaluation. These conclusions are recorded in the explosion protection document and provide a reference point for the company and the regulatory body in checking whether the firm has adhered to the set rules. Documented information on risk assessment offers the employer a platform to make decisions and determine their ability to provide the required safety measures. The potential hazards detected for lone workers also serve as a great starting point of determining the kind of communication devices to be incorporated in the project.
Lone Workers Challenges
Workers in areas where there is a potential risk of explosion need to be enlightened on the best practices while in these locations. Employees working alone in areas where they are exposed to explosive atmosphere need to be trained on the lone worker hazards around them. Lone workers are exposed to greater risk since they do not have a backup in case of an accident. The employer needs to provide the required information on what the best practices are to avoid accidents while working in ATEX areas, as well as the steps to take in case an accident happens.
Most accidents in ATEX areas escalate fast, especially if the employees have not received the right training. Workers need to be both psychologically and technically prepared by the company to ensure that they are in a position to counter a potential explosion as soon as it is detected or when it happens. To ensure that the workers are adequately prepared, the employer needs to conduct exercises in real-life situations to give employees an idea of the kind of risk that they are exposed to.
Lone Workers Communication
Employees exposed to lone worker hazards should be provided with an authorised means of communication. Mobile phones and other communication devices are known to cause a spark whilst in use and, therefore, cannot be used in such flammable areas. This means staff entering ATEX zones must leave their communication devices outside the restricted area. However, in doing so could reduce productivity and increase risk to staff. Without a communication device within the ATEX zone means staff no longer have a means to keep in touch with colleagues. If an engineer needs support to fix a machine, instructions cannot be given whilst working on the machine itself, which can increase fix time and cause delay to the production process. Furthermore, ATEX areas are often restricted and anyone working in those areas, often do so, alone. If an engineer gets their arm caught in a machine, how would they raise an alert and let colleagues know without their mobile communication device?
This is where ANT Telecom can help. We offer solutions for organisations that have highly flammable gas and dust areas on their site. We provide a range of devices that are certified by ATEX and are safe to use in specific zones that contain explosive atmospheres.
This allows staff to safely continue to use their ATEX communication handsets throughout the plant. We can also provide these handsets with lone worker functionality too, that have panic buttons and tilt sensors fitted on them. This enables staff to raise alerts should they have an accident and need to make colleagues aware. Upon activation, alarms are distributed so colleagues can help and support the lone worker quickly and without delay. All alarms must be acknowledged, to prevent further escalation to ensure that help always arrives promptly for the person in need.