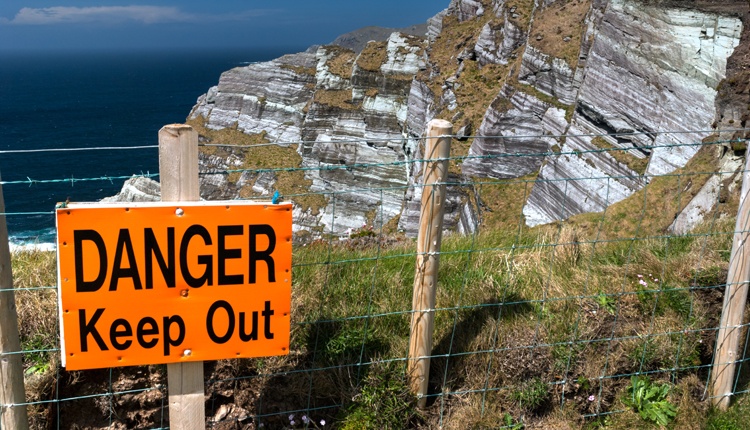 Following reports of a white and possible icy Christmas, the UK could be facing severe travel disruptions this Winter. And if snow does fall, organisations could see employees struggle to get to and from work, and some having to suddenly work from home or from another remote location. As a result of this, and employees on annual leave, the total number of employees on site may also reduce and potentially the number of health and safety risks they are exposed to increase.
Having reliable processes and communication systems in place to ensure employees are equipped to work safely from alternative locations and potentially on their own whilst on site, in all weather conditions is therefore vital. Will your current processes and communication system cope in bad weather?
Questions organisations need to be asking themselves include; what are the realities of your working environment during the winter months? What risks are and will your employees be exposed to? If something should happen to them, how would you and colleagues know? Could your business be operating with workers working remotely and on their own? Are you doing enough to protect employees working on site?
Working remotely
Business continuity is important and to have staff unable to get into work due to not being able to be at the office or on site because of bad weather can impact heavily on colleagues and customers. Furthermore, this will classify them as lone workers, however brief their solo engagements may be, and steps need to be put into place, if they aren't already to ensure their safety.
Reduced staff numbers
Around Christmas and during the cold weather, companies can often find that there are fewer employees on a site due to annual leave or sickness. Without a robust communication solution it is likely that a worker taken ill or injured could potentially not be spotted as quickly by colleagues and could therefore be left in a highly dangerous situation, even overnight depending on the time of the accident.
Lighting
The challenges of health and safety during the winter season however don't end with weather. Now the clocks have gone back, the evenings are getting darker meaning less visibility for workers. For those working outside or with heavy machinery, it's important to ensure headlights are thoroughly cleaned for maximum lighting for the operator as well as any employees within the area.
Falls
The darker mornings and evenings also mean a remote site won't be as well lit for employees making avoiding any slip or trip hazards difficult and an accident more likely. In the event that an emergency situation does unfold, all employees need to know how to respond quickly and efficiently to best protect colleagues or themselves.
As the lone worker population continues to grow and the regulatory scrutiny of corporate health and safety measures increases, companies must renew their efforts to ensure lone workers are adequately protected. Through independent advice and thorough environmental analysis, organisations can best develop a customised approach that is fit for purpose.
Best practice commonly relies on the involvement of a trusted telecoms partner that can help companies identify options, define processes and implement solutions. The best partners will have expertise in the design of lone worker strategies, an understanding of environmental risks and knowledge of the evolving marketplace for lone worker solutions. Moreover, they will provide independent advice to help organisations design agile communications approaches that respond to the changing lone worker landscape.
To learn more about the types of communication systems and lone worker solutions for different mobile devices or advice on your existing infrastructure, please give one our friendly team a call on 01494 833100 or email info@anttele.com .