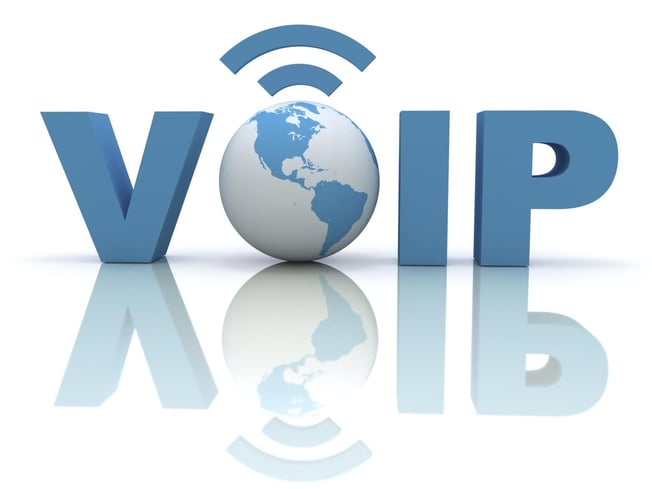 As the business world continues to welcome and embrace the use of modern communication technology, cloud based IP solutions are becoming an attractive proposition for businesses. The two main driving factors behind the changing trend are the affordability and efficiency that comes with implementing SIP telephony. However, it is worth noting that even in spite of the benefits that IP technology can deliver, a sizeable proportion of businesses operating in the UK are yet to embrace it. This is largely because they do not understand VoIP technology, how it works and what the advantages an IP telephony solution can bring. So, the real questions here are what are VoIP solutions and the VOIP benefits to modern day businesses?

What Are VoIP Services And How Do They Work?
There are two different types of VoIP networks and models that businesses can adopt; system based which requires an IP PBX installed at the premises or a cloud based IP solution where the system is installed in a data centre. IP PBX's are generally owned outright by the business whereas a cloud based solution usually adopts a model where the business will purchase the use of a telephony system from a service provider on a per monthly basis.
IP PBX's are not new technology and have been available to purchase for many years replacing analogue or digital Time Division Multiplexes (TDM) systems. Cloud based IP solutions are fairly new by comparison with their adoption in the market still in it's infancy.
VoIP is a common acronym that is used to mean Voice over the Internet Protocol. Both (system based and cloud) models utilise IP technology whereby each telephone call is broken down into IP packets of data, in a similar way a data file is emailed from PC to PC.

Benefits of Using a VoIP Line
The benefits of turning yours into a VoIP office are numerous and have been the main driving force behind the adoption of these models both in Europe and in other parts of the world. The most significant of these benefits include the following:
1) Easier to Manage Solutions
Both models are easier to manage than traditional TDM systems. IP phones can be moved around the office far more easily when staff move desks for instance – an IP phone can simply be unplugged and the plugged back into the network without having to swap ports and re-patch at the patch cabinet making this process far less onerous on IT or Office Managers looking after the solution for the business.
2) Homeworking far easier to deploy
Homeworking solutions are far easier to adopt with an IP solution. IP phones can be set up home and once logged in, the user can make and receive calls just like they are in the office. The only thing to consider is to ensure that the home broadband circuit that the IP phone must be connected to has enough bandwidth to support voice calls in times of high traffic.
3) Business Continuity
Enabling employees to work from home also helps to protect a business from unforeseen issues such adverse weather conditions or train strikes that prevent or hinder staff travel arrangements into work. In the worst case scenarios where an office is destroyed due to a fire or bomb explosions, a business would still be capable of making and receiving calls if a cloud or hosted solution was adopted with staff working from home.
4) Streamlining hardware across sites
For businesses that have multiple offices with separate independent PBX's at each site; an IP solution enables them to streamline their hardware and adopt a centralised IP PBX model or a cloud based solution. This helps to save money as the cost and resources required to manage one large IP PBX or cloud based system is considerably less than managing multiple systems including support contracts across several offices.
5) Cost Saving
Unfortunately, implementing an IP Telephony solution doesn't mean that there are no costs for external telephone calls. External calls are still chargeable as each call will likely breakout across BT's network which incurs calls charges regardless of who your provider is. Cost savings, however, can be realised in all the points mentioned above, by implementing an IP based telephony solution.
6) IP PBX or Cloud based Telephony Solution
It is very difficult to generalise which solution is best as companies have different requirements. Many businesses are drawn towards a cloud based telephony solution as it means one less system in the office to manage, no maintenance charges and upgrade costs (as the system is owned by the service provider). Also, there isn't a significant upfront cost as the there is no system to purchase, instead you're entering into a service agreement which adopts a monthly ongoing payment structure.
On the other hand, installing your own IP PBX will enable you to have more control (as you own the system outright), have a wider range of telephony features (that staff have become accustom to) and less ongoing monthly charges as the system itself has already been paid for. Therefore, if you are looking to replace your incumbent PBX it is worth investigating both solutions and seeing which one is best for your business.