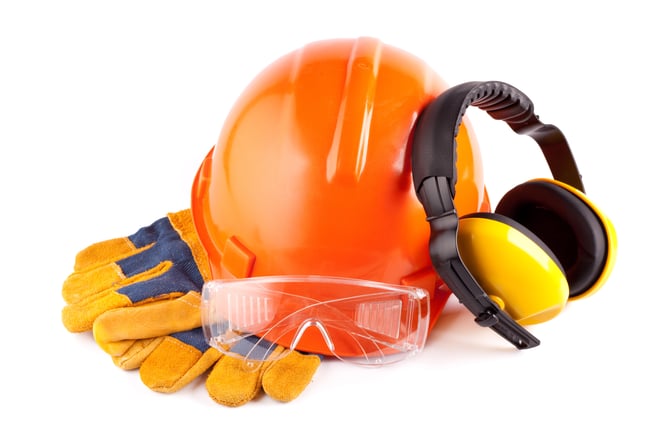 There are several ways companies can improve safety of their employees. However, lone workers safety is a much more critical topic, since more care is needed to protect such workers who are at a higher risk compared to regular employees. Generally, lone workers do not have the luxury of support avenues regular employees have, and they are also restricted in their capacity to withdraw, defend or protect themselves, or curb assailants than they can when there are colleagues around.


Intro to a Lone Worker
A lone worker is an employee who works in isolation in a permanent workplace or away from a regular facility. Lone workers could also be people who work by themselves in warehouses or factories on weekends or nights. The definition can also pertain to travelling employees in utilities, construction, agriculture, maintenance and repair, and other sectors. As per law, all organisations (irrespective of their sizes) could promote safety for lone workers by creating policies, interacting with staff, and utilising available technology that monitor staff and raise alerts if they have an accident even if they're rendered unconscious.
Workplace Violence is Not Uncommon
Violent activities such as intentional usage of physical power or force, threat, and scuffles leading to injuries and even death are usually not identified with a workplace. But that doesn't mean a workplace is immune from such unfortunate occurrences. In fact, workplace violence in the UK is far more frequent than one would imagine. More than half a million workplace violence incidences are reported every year in the country. According to a report published in February 2017, there were close to 698,000 incidents of workplace violence during the 2015/16 period, which included 369,000 threats and 329,000 assaults.

A workplace and violence (including bullying and harassment) should never go hand-in-hand. Employees must have procedures in place to deal with workplace harassment and violence, which includes proper policies, whistleblowing practices, and just have a general concern for fellow employees. Workers must be absolutely certain as to what is unacceptable behaviour, and that no level of workplace violence would be tolerated.
Mounting Fines
The range of fines that are being levied on companies for their health and safety breaches clearly indicates the increasing importance being accorded to workplace injury or illness. In fact, as per HSE, the fines pertaining to health and safety mishaps amounted to £14 billion in the year 2016.

These high costs are certainly not being ignored by major companies in the UK. For instance, Balfour Beatty, a major construction contractor, kept aside close to £25 million for fines relating to health and safety. Though such measures by companies are encouraging to see, companies must also make sure no mishaps happen in the first place, by furnishing proper training on safety and health on the job floor.


Policies and Rules for Lone Workers
When handling lone workers, these procedures and rules become much more complicated. Setting up a safe working space for lone employees is not the same thing as organising other employees' safety and health. Lone workers mustn't be subjected to more risk than other employees, and again specific procedures are available to help safeguard them. Appropriate training, complete risk assessments, and a policy for a lone worker are all necessary. However, setting up a dedicated solution for lone workers is a much more effective way to support lone workers during violent scenarios as they ensure staff receive assistance quickly if an incident occurs.
Preventative Solutions
Lone employees' safety can be ensured not just through remedial actions, but also via preventative measures. If a company claims to have a robust lone employee safety arrangement in place, it should ensure the following:
Carry out risk assessments to ascertain if lone workers could discharge their duties safely.
Provide training to lone employees on emergency response.
Set up a concise plan to tackle an emergency scenario.
Put up limits for things permissible when working alone.
Have supervisors periodically visiting the facility and observing lone employees.
Ensure regular interaction between supervisors and lone workers through radio or phone.
Utilise automatic warning equipment that alert people if an employee working alone has an accident or is rendered unconscious.
Verify the lone employees have reached their home or fixed base post task completion.
Using Technology
Lone worker responsibility and associated issues increase with the size of a company. This is because it is easy to lose control or track of things if you do not have updated information about the locations where solo workers are furnishing duties and where these workers exactly are.

Lone workers safety can be enhanced if companies invest in fresh tech tools. The cost of protection per employee can vary depending on the environment the worker is and the type of technology required. .

Though any associated costs may look a bit overburdening at face value, the expense is really nothing when compared to the costs of implementing manual procedures to protect staff or likely consequences of a worker falling on the ground after a heart attack and the employer not being aware of it. Or an employee being injured severely and the employer not coming to rescue due to lack of awareness of the issue.

These devices for lone worker safety is essentially a kind of insurance that an employer can avail and sleep peacefully at night.


Conclusion
Ensuring the safety and health of employees, including lone workers, is the duty of an employer. There are no two ways about it. If a company has a set of good employees and wants to retain the team for as long as possible, it is mandatory for the organisation to make sure its workers are not injured, at least when on the job floor. In the grand scheme of things, lone workers safety is beneficial for both the employer and employee.