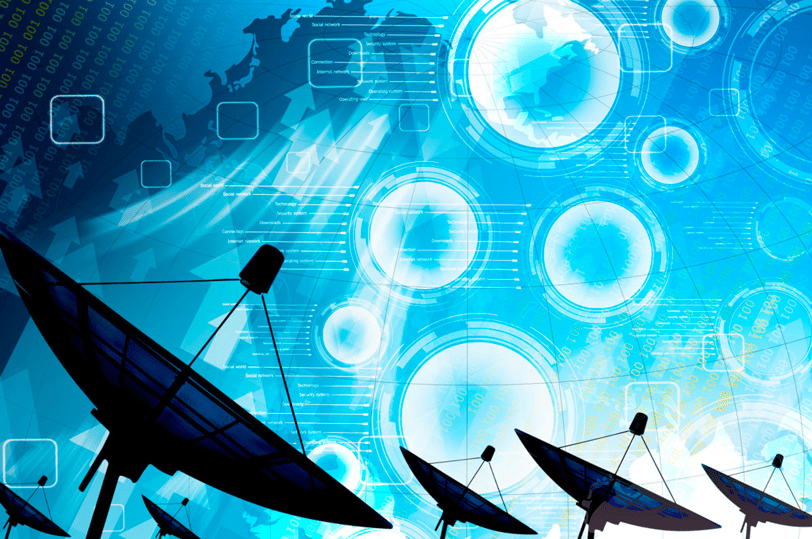 ANT Telecom is a business phone company that was formed in 1982. Since then, we have actively served the businesses in the UK for over three decades. ANT Telecom aims to help businesses reduce costs through the successful implementation of integrated communication systems. Cooperating with capable technology partners, we strive to help companies increase their revenue streams, see a growth in productivity, and provide improved services to customers.
The ANT doesn't just sell telecommunication solutions, but also provides security and peace of mind to our business clients. Below are a few case studies to illustrate how ANT can help provide business solutions in practicable ways.
Guest Communication System at Hotel Fredrick's
Hotel Fredrick's is a luxury hotel in the south-east of England. ANT Telecom provided them with a custom made guest communications system to allow quick and reliable communication between guests and employees. ANT Telecom has provided Hotel Fredrick's rooms, restaurant, and spa with communications services for over a decade. Recently, services have been expanded to include the hotel's telephone lines and broadband services.
It is crucial that hotel staffs are able to communicate with guests during their stay. Most modern hotels will receive a large number of external calls every day and ANT Telecom has provided a solution that ensures calls are answered and responded to as quickly as possible. The newly expanded and combined service ensured that staff and hotel guests have excellent communications.
When asked, the General Manager of the Hotel Fredrick's, Giles Shaw, says that ANT Telecom has provided an excellent service to the hotel. There have never been any issues with reliability and ANT's staffs are some of the most professional in the field. The tourist accommodation sector is highly competitive so it is vital that hotels are able to provide guests with fast and reliable broadband service.
Fast Fibre Optics for the Music Industry

ANT Telecom upgraded broadband connections to fibre optics for music company 'Eat to the Beat'. ANT Telecom's capable team took over service to Eat to the Beat's two UK locations from several communications service providers. Where others fail, ANT Telecom comes to the rescue.
Thanks to ANT Telecom's effective service, Eat to the Beat now has a unified system for all their communications needs. This new one stop shop experience not only saves the client time and effort not needing to contact several providers, but also represents cost savings when maintenance and upgrading is necessary.
Shona Butler, the facilities manager of Eat to the Beat's parent company, Global Infusion Group, is most satisfied by ANT Telecom's ability to meet customer needs. She comments that ANT's staffs are always available whenever there is an enquiry about the communications system. ANT has an excellent response time in case any potential issues with the communications solution occurs.
Communications System for the Shipping Industry

Seven Seas Maritime Limited is a global shipping company that needs to be in contact with clients from all over the world with reliable connectivity. After reviewing their legacy system during a renovation project, they discovered that their line and hardware experienced failures that were affecting business communications. This is when ANT stepped in to provide an upgraded and improved communications system that was more robust and custom made to their needs.
Now, instead of using temporary fixes to patch up failures of the old system, ANT Telecom's services provided a long term comprehensive remake of that system. Although the system is now able to provide improved communications service, it was important that all the features and functions from the previous system were still available so staff could easily get used to the upgrade.
The IT Manager at Seven Seas Maritime Limited, Colin Jenkins, told us that being able to connect with anyone, anywhere, and at anytime was the most important thing in their communications. An international shipping company with global clients need to be able to communicate effectively with them. That's why the ANT Telecom solution incorporated a failover to another phone system to ensure round the clock connectivity. So that if one system fails, business will not be affected due to a loss of service.
Providing Security and Communications for Lone Workers

Lone workers in the UK face daily challenges over their safety and security. ANT Telecom understands that concern so Lonza chose to use ANT's VoWifi system to improve mobile communication and better protect lone employees working across the site in various buildings during evenings and weekends. The VoWifi system has greatly enhanced the personal safety of lone workers at Lonza compared to their traditional system.
Before Lonza switched to ANT's VoWifi solution, a worker that required first aid would need to call a dedicated number to reach security personnel, then the security office would need to notify first aiders by radio. Now with the new solution the employee only needs to push a button on their handset and the first aid team are notified detailing where the employee is so that only the nearest first aider needs to respond.
The VoWifi handsets also have the capability to make direct calls to other colleagues and are now being used instead of their radios which has dramatically improved internal communication and business efficiencies. . The handsets have also been installed in their lifts so if anyone is unfortunate to get stuck they can also communicate with the rescue team as well as raise an alarm.