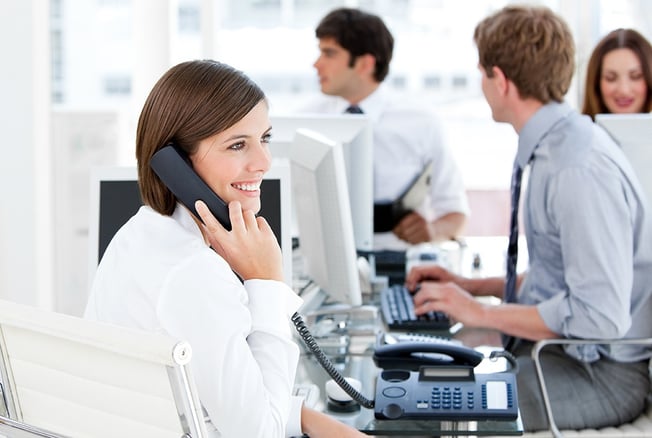 Thinking about changing from ISDN lines to SIP or Cloud Telephony? Make sure you do your research before you before you make a hasty decision.
Integrated Services Digital Network, or ISDN, telephone connections have been around for a while now. Even if SME owners and office managers are not that familiar with ISDN lines and a conventional telephone connection (PSTN), the fact is that thousands of UK businesses use them to speak to the outside world.
However, at some point in the not too distance future this will all change. Why? The answer lies in the announcement made in 2015 by British Telecom that it will retire the infrastructure that supports both their ISDN and PSTN across the UK telecoms network from 2025. Therefore, businesses will have no choice but to change their telecom solution, however they have plenty of time to plan and investigate what the best solution for their organisation is. The good news is there are some exciting new developments in the market that will make the switch relatively straight forward and pleasing on the bottom line.
The Successor Technologies
Two principle services are coming on stream these days. Session Initiation Protocol, or SIP, and Cloud Telephony, which have both had much made about them. SIP Trunks are a suitable alternative to ISDN, however, businesses must also double check if their existing telephone system is compatible or not or whether their telephone system could be upgrade to support SIP Trunks. A Cloud based telephony solution would simply replace your existing ISDN circuits and your telephone system.
Both services work differently and offer certain advantages and disadvantages. Rushing now to pick one may well be the wrong decision. The important thing to take in is that there is time to work out what will suit your enterprise going forwards. Put another way, don't panic into commissioning a lot of new business telecoms equipment which may, or may not, derive benefits.
Aligning Business Requirements with Telecommunications
Before rushing into new commitments in terms of your business telecommunications, it is important to align business requirements with any new solution. This can be tricky without a comprehensive understanding of your telephony options; however, this is where a good telecoms partner can help you to identify your current and future requirements. A little guidance in the right direction when the time is right will be invaluable for many businesses. Rushing, without aligning your telecoms equipment to your actual needs, will lead to poor choices in many cases. Finally, it is worth pointing out that the potential cost benefits are not to be overrated. Yes, cost will be a significant part of your future strategy and motivator to investigate change, but it should never be a factor that outweighs all others. Like any strategic purchasing decision made by an SME, functionality, reliability and quality are all key drivers too.