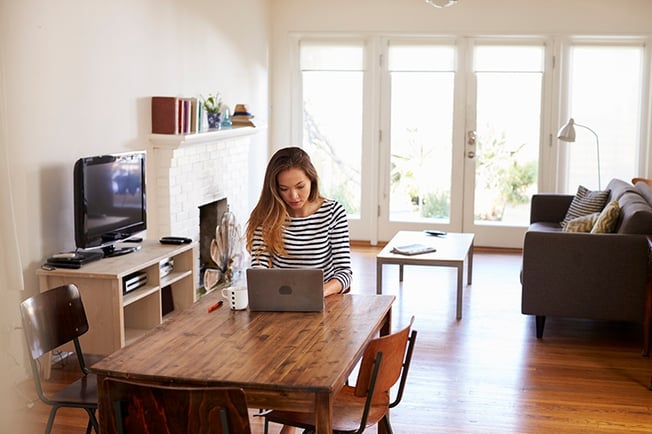 Flexible working in today's economy often means investing in a flexible telecommunications system, but which approach offers the most future-proofed solution?

People call it different things: flexible working, homeworking, agile operations and even gig working, in some cases. In different sectors of the economy, mobile telephony has led to differing approaches to flexible working patterns. Some office-based businesses allow some members of staff time to work at home occasionally but expect them to be logged on and available during business hours. Other firms employ permanently mobile team members, such as sales reps who do all of their work on the road or from home. There again, some professional people – such as architects, lawyers and surveyors – might need to work outside of usual office hours and conduct appointments in the evening or weekends, yet still remain connected. Whatever approach your business takes, it will need the right sort of communications system in place for such flexibility to be possible. Bear in mind that what may suit one sector or industry may not suit another.
Thankfully, at ANT Telecom, there is considerable experience with helping clients all over Buckinghamshire, Oxfordshire, Berkshire and the wider area to select the right sorts of systems. Remember that remaining in good contact with remote employees, whether they are working from home or elsewhere, requires both voice and data communications these days. If you are seeking advice on what sort of up-to-date technologies in telecommunications will suit the growing demands of your business, then read on.
Seamless Integration of Voice Communications
When a member of staff is working from home, it is not desirable to ask clients and customers who would like to speak to them to redial on their mobile number instead of the main office or departmental one. Giving out numbers is fraught with problems and creates a needless hassle for you customers. Instead, you should invest in a business telephone system, or private branch exchange (PBX), which is capable of performing trunk-to-trunk transfers. This means a caller is put on hold, while their call is redirected to the relevant home or mobile number, just like an internal transfer, however, the operation should be seamless from the caller's point of view.

Where contacts are used to dialling a team member's direct line (with digital lines, such as ISDN30, direct line numbers tend to be called DDIs), the telephony system you use should be intelligent. This means auto-forwarding a DDI call to a homeworker, if they have set their extension to do so, or to transfer the call to a personal voicemail box, if not. Crucially, remote workers need to be alerted to any message that might be received this way and respond accordingly. Not all PBXs offer this sort of seamless integration when workers are out of the office. It should be about giving the customer the same experience whether the person they want to talk to is in the office at their desk, working from home or out and about on site. Each employee should have one contact number, not three or four.
Single Network for Voice & Data Communications
Connecting mobile devices, such as laptops and tablets, to your main server is essential if home-based and remote workers are going to be able to work efficiently. When dealing with customer enquiries, for example, customer service staff will need to access your main database to look up records and make notes. Equally, staff who are in business meetings with clients and doing inspections on site might need to upload their reports immediately from their mobile device so the information they have recorded can be shared. All of this takes a level of data communications which is fit for the growing needs of mobile workers.

Data communications can also be used to run software-based telephony with systems like Microsoft's Skype for Business, for example. With such software, it is possible to receive data on screen about who is available, who is on the phone and who has been away from their telephone for a period of time. In short, this enables teams to collaborate more easily and for business managers to keep a close eye on their team even when they are not in the office.
Advice When Replacing a Telephony System for Future Success
Each system has advantages and disadvantages. Some integrate well with third-party equipment whilst others do not. Some handle voice over IP (VoIP) communications but others use alternative technologies. When purchasing, seek expert advice. You must ensure that not only your current demands are met by any hardware you invest in, but the future is provided for, too. The demands of mobile telecommunications will only grow in the years to come, so sufficient additional capacity and upgradability must be built-in to any buying decisions you make.