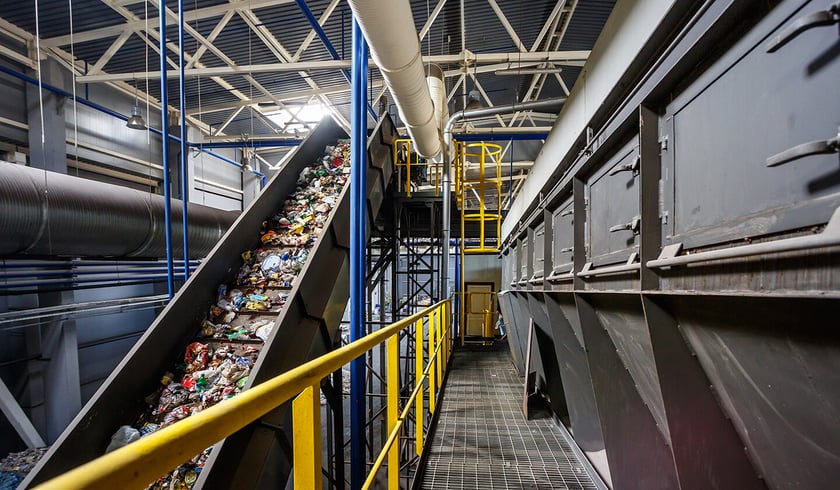 From weekly household collections to recycling plants, the waste and recycling sector plays an important role in UK society. But given the physical labour, transport vehicles and heavy machinery involved, it is an industry that presents significant risks to workers involved.
There are multiple safety hazards within the waste sector. The majority of incidents involve vehicles, often when reversing a vehicle in a confined space where workers may be present. Other risks include heavy bins or equipment falling onto workers as well as chemical handling and common slips, trips or falls.
According to recent statistics from the Health and Safety Executive (HSE), the waste sector is one of the most dangerous industries in the UK with 4.5% of workers – totalling 100,000 – suffering from work-related ill health during 2018/19 – much higher than the industry average of 3.1%. This also extends to non-fatal workplace injuries, with 3.4% of waste workers sustaining injuries of this type, again way above the 1.8% average across all industries. Given that non-fatal injuries often go unreported, this figure could actually be even higher.
These statistics are even more concerning when you consider the rate of fatal injury within the waste and recycling industry – 17 times higher than the UK average – the second highest rate of fatal injuries, after agriculture, forestry and fishing.
Given the risks involved and the staggering statistics for workplace incidents, it's clear that more needs to be done to address the industry's safety record. The Chartered Institution of Wastes Management (CIWM) has launched a campaign with the aim to improve safety levels and to encourage waste organisations to instil greater individual responsibilities regarding wellbeing, personal protective equipment, vehicle traffic safety and equipment. The aim is also to improve the safety culture of the sector in general.
The HSE also published a report that looked at Common Human Factors Underlying Worker Fatalities in the Waste and Recycling Industry. The report found that an effective Safety Management System (SMS) and improved safety culture will mean that both employers and employees understand the reasons for good safety management. This clarity about who is responsible for health and safety will reduce the number of deliberate unsafe actions taken and ultimately address the level of incidents within the sector.
By improving these two areas, an organisation will be able to provide effective and enforced control measures on site and also adopt safety regulations as part of its workplace culture, promoting this to the workforce to ensure they are fully aware of the risks if they don't comply. Regular safety audits are a good way to evaluate procedures throughout the organisation and also review any issues or changes since the most recent audit, such as hiring new staff or introducing new equipment. This way, employers can regularly review safety practices and keep on top of any potential risks that could endanger the workforce.
Technology solutions are also a key factor in safeguarding staff and fostering a proactive safety culture. This could include a range of functions including alarms to alert when chemical or fume levels increase past a certain level, fire alarms, or warnings of nearby vehicles in motion.
Personal safety devices can also be essential, especially for any lone workers that may be operating within an organisation. Lone workers are at increased risk as they do not benefit from regular contact from colleagues who can raise the alarm if an incident occurs. In a particularly hazardous sector such as waste and recycling, lone worker safety devices can be an essential tool to support isolated workers. Devices can include integrated panic buttons and tilt sensors that trigger an alarm if the user is in a horizontal position for a length of time, allowing nominated individuals to rapidly respond and resolve the incident. The devices can also act as communication channels for individuals and teams to aid productivity and efficiency, saving workers from having to physically locate the person they need to speak with.
The waste and recycling sector is likely to remain a high risk area compared to other industries until more is done to reduce rates of incidents. A proactive safety culture that removes the element of complacency is essential. With a continued focus on improving safety levels and introducing technology and processes to support staff and keep them safe, the number of incidents and fatalities will be reduced and the waste and recycling sector can work towards an improved safety record and reputation.