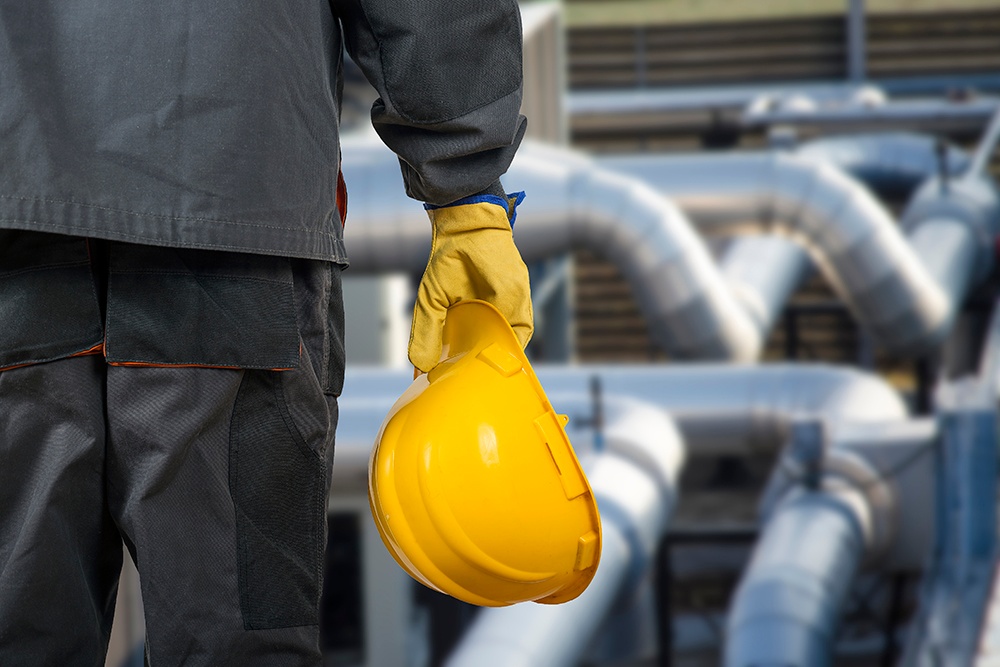 For health and safety managers that are in charge of a large number of lone workers, keeping on top of monitoring each staff member can be a difficult task. Lone worker safety is usually at the forefront of most health and safety plans for relevant businesses, however, not all managers utilise the best methods and technology available to them to protect their lone workers. Communication is the most important factor in the monitoring of lone workers and most businesses are fully aware of this. It is fairly common though, to see companies using outdated methods of communication to conduct monitoring procedures.

Using Check Calls as Part of A Lone Worker Safety Plan
Check calls are still used by a significant number of businesses and corporations to monitor the actions of their employees. This usually involves a manager or security guard making phone calls to each of their lone employees on an hourly basis. Often, this one person can be responsible for the wellbeing of a substantial number of employees, meaning their safety is in the hands of one individual. For a workforce of around 60 lone workers, this also means that the security guard will often spend almost an entire day making check calls. The issue with this (aside from it not being a cost-effective solution), is that mistakes can easily be made.
Mistakes Can Cause Serious Consequences
If a security guard is solely responsible for the safety of a large workforce, it is likely that the majority of their time will be consumed by making check calls. This means that they may not have time to attend to other responsibilities that are part of their job role, which could suffer as a result. Alternatively, they may put making check calls lower down on their list of priorities, in order to take care of other responsibilities, resulting in phone calls to some workers being skipped.
The safety of a team of lone workers is such a large responsibility with serious consequences if mistakes are made, that it should not be placed in the hands of one individual. Not only is there the possibility of human error, many other issues may arise. For example, if the manager is taken ill, then there will be a team of lone workers with nobody to check on them for a period of time while cover is arranged. It is also likely that the Health & Safety Manager have to regularly check on the person responsible for making check calls, to ensure they are following the correct procedures. In many cases, they will also require a record of the work and request that the outcome of each call is documented making the process longer and more labour intensive.
Other Issues with Check Calls
Aside from the issues mentioned above relating to human error, check calls as a method of monitoring is not the most reliable. With most check calls made to each worker on an hourly basis, there are long periods of time where lone workers are essentially being left unmonitored. For example, if a worker only has contact with a manager each hour and an accident occurs soon after the call, it could be a full hour before the alarm is raised and even longer before they receive the help they need.
Furthermore, relying on phone communication means that workers may not answer their first check-call because they are unable to stop in the middle of a task they are performing. This means alarms are only eventually raised after several attempts and even a greater amount of time has elapsed.
With many lone workers conducting their work in high risk, hazardous environments, waiting over an hour, when in need of urgent support, could have long lasting consequences.
It is certainly better to implement check calls than do nothing, however, this is not a reliable way of monitoring and ensuring the safety of staff working alone. It is also very dull and monotonous work, that after awhile is not carried out at all leaving the lone workers at great risk and the business exposed should an incident occur. Furthermore, delegating the work to an existing member of staff may seem cost effective because there are no additional costs, however, manually making check calls is by far the most expensive method of monitoring workers.
A More Cost Effective and Time Saving Solution
As detailed above, check calls are an outdated and unreliable form of monitoring as part of a safety plan. The most beneficial method for monitoring comes in the form of automation with the use of lone worker safety devices and Alarm Management Systems. These devices are suitable for most work environments that employ lone workers, and come in various forms. The devices trigger alerts the second an emergency occurs and distributes them via an Alarm Management System to colleagues, so that the individual involved receives the help they need as soon as possible. Some companies opt for tilt sensor devices, these devices raise an alarm if the sensor inside the device senses that an individual is in a horizontal position. This can be very useful for detecting workers that may have fallen, or be knocked unconscious.
Automation is the best solution as it doesn't require any worker to manually check in, or a manager to manually make phone calls that cost valuable time and money., Devices can be used solely for the purposes of lone working, whereas others can used as part of a communication device such as a radio or as an app on a smartphone. This means that managers don't have to worry that every lone worker has remembered their lone worker device as they will have it with them each day to keep in touch with their colleagues. Alarms are triggered the moment there is an incident and colleagues are automatically alerted and know, who has had an accident and where it has taken place. Alarm respondents also are updated when a member of the team accepts an alarm and when the incident is dealt with and closed. An alarm must be acknowledged within a certain timeframe to prevent escalation to other team members.
In all emergency situations, speed of response and communication is key to delivering successful outcomes. Automation makes the process efficient and more importantly reliable.