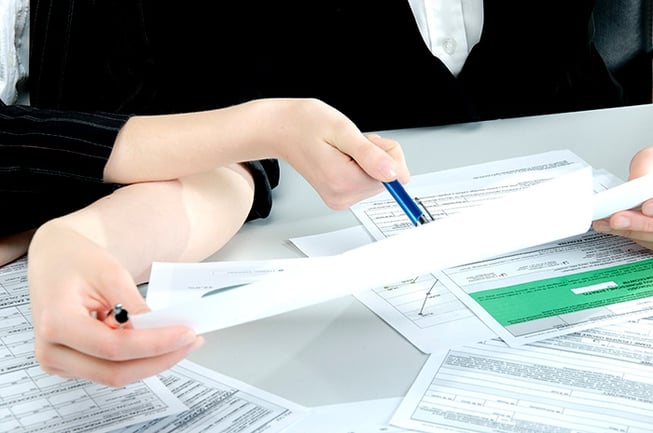 Health and Safety is a big issue these days as more and more companies are being fined for breaches. A Hemel Hempstead company hit the news when it was fined £1m after one of its workers was crushed to death by falling machinery - the company hadn't made sure that workers were adequately trained and experienced, and the work hadn't been properly planned.

That's why many businesses now have Health & Safety audits carried out on a regular basis. It's better to know what's going wrong with the business and put it right before an accident can happen. By auditing regularly - often on an annual basis - any deterioration in standards can also be caught and set right.

If you're managing a manufacturing facility, your job could be on the line if you don't get through that all-important HSE audit. So what's the best way to ensure success?
Good Preparation is the Key
Preparing for a health and safety audit starts with reviewing the previous audit, if one was carried out. Did it identify any weaknesses in your procedures? If so, what has been done to redress those weaknesses, and has it worked? Marshal the evidence; emails, accident reports, details of training courses provided, and even photographs of equipment to which changes have been made, can all help demonstrate action you've taken.
Have changes been made to the business or the way particular tasks are done? If you have reduced staffing, introduced new equipment, or changed a manufacturing process, you'll need to consider whether there are health and safety issues involved. A new risk assessment is necessary and you may need to change procedures, or introduce staff training.
If you haven't had a health and safety audit before, then you're going to need to do some major prep. You may already have carried out some risk assessments, but are you sure that all risks are covered? For instance, you may have all the COSHH assessments you need, but have you done a lone working risk assessment if you regularly send field staff out on their own or have a single-person night shift?
Make a checklist of the areas you need to cover. You'll need to consider:
exposure to hazardous materials

materials handling, particularly with regard to transportation and heavy loads

use of equipment (movable or static)

personal protective equipment that's provided to staff

emergency procedures and equipment (eg fire extinguishers)

waste handling

repetitive processes - danger of RSI

ventilation, air filtration, heating/cooling

hazard signage

maintenance of equipment

employee training

the needs of lone workers

working at height

the environment that staff work in and how it can change over the course of the day.
Many audit consultants provide a checklist, but using these headings it is fairly simple to create your own. Then it's a matter of going through the checklist and assessing what risks exist, what procedures are already in place, and where there are gaps that you need to address.
Click here to read more about lone workers
Time for Remedial Action!
If you've identified weaknesses in the system then you need to take action before the audit happens, and you need to document the changes that have been made. Documentation is crucial - not just for the audit but if you ever have a workplace accident.
Some risks can be mitigated by making changes to equipment; for instance, adding guards to machinery, or ensuring that employees wear adequate ear and eye protection when carrying out particular tasks. (Some health and safety managers forget that you don't just have to buy the equipment, you also have to make sure employees use it - which could require further training.) You may decide to change operating procedures to address other risks; for instance, some tasks may need two employees to carry them out safely, even if one is there simply to ensure, for instance, that a machine is not switched on while maintenance on it is being carried out.
Training is a vital part of ensuring safe working practices and as with other changes, you'll want to keep adequate records of what training was carried out and which employees attended. In businesses with high staff turnover, you'll also want to think about how you ensure that health and safety issues are covered in the induction training for new staff.
Lone workers - an increasingly important issue

Increasing automation, and the slimming down of workforces, mean the needs of lone workers now have to be considered seriously. One High Street bookmaker now faces its former health and safety manager at a tribunal after he blew the whistle on lack of protection for lone workers after one office manager was murdered, and another raped and beaten.

If you send field staff out on their own, or have a skeleton night shift, or even if you work late in your own office after other staff have gone home, you need to carry out a lone working risk assessment. You'll also have to think about ways of ensuring staff safety, which might include procedures such as hourly phone contact, or equipment such as panic alarms.
Tying up the loose ends
Once you've got through your audit the tendency is to put the stressful experience behind you and forget all about it till next year. But improving health and safety is a continuous process, and legislation too is always changing. Use the audit as your springboard to kick off further improvements. If external consultants are used, why not pick their brains about how other employers tackle these issues, and what they need to make the audit easier next year?