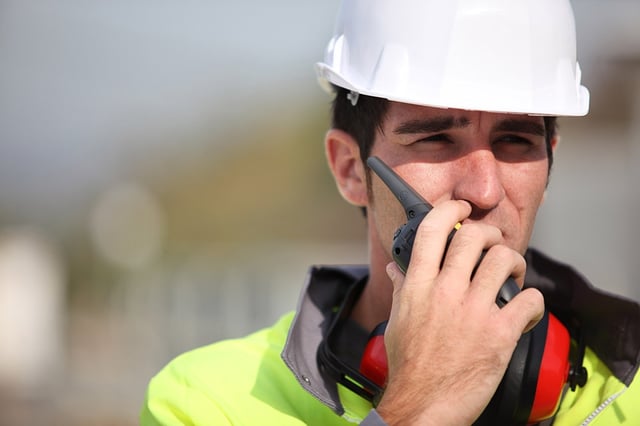 More and more lone workers are using personal safety devices to provide themselves with an additional layer of protection when they are working remotely. Managers ought to be aware of this trend, as it demonstrates a relatively new focus for lone worker safety. Personal safety devices are practically useful as they enable lone workers to inform their manager and appropriate colleagues if any issues arise during this period of remote working. In addition, personal safety devices have a psychological effect. A lone worker who knows that they have a remote warning device on their person will tend to experience higher levels of confidence as they go about their tasks. This confidence can be particularly important when remote workers are acting in people centred roles, for example social workers doing home visits with potentially violent clients in remote or otherwise risky locations.

What are personal safety devices?
Personal safety devices for lone workers can take several forms. To give just three examples, a personal safety advice could be:
A communication device with lone worker features and functions such as a Smartphone with lone worker app, Two-Way Radio or DECT Phone
Wearable devices that can be worn around the wrist with buttons on it that the worker can press to alert or otherwise communicate with colleagues in a different location.
A portable alarm or other monitor which is designed to be carried in the worker's pocket
Some personal safety devices are adapted to particular environments. One example is personal safety devices that can be used in highly explosive atmospheres marked out as ATEX zones, where standard telephonic or lone worker devices are not permitted. Therefore, prior to entering an ATEX zone, staff are required to leave all standard, non-ATEX devices outside. This puts anyone working alone inside the area at risk, as if they have an accident it would be difficult to raise an alert or call anyone for help. Generally, it applies to all lone worker safety devices that they should ideally be portable, lightweight and easy to use with just one hand (ideal for when workers need to communicate with their managers when they are in the middle of a task). A long battery life is another essential aspect of a high quality personal safety device, as often lone workers can be out completing their tasks for the best part of a day with no opportunity to recharge their personal safety devices. Wind farm workers are one example of this.
Why are lone worker safety devices on the rise?
Simply put, this growing trend in the use of personal safety devices for lone workers is due to the growing recognition that these devices are an invaluable addition to any health and safety plan in the workplace.
Here are 6 reasons why these devices and solutions are attracting more and more employers as each month goes by:
They facilitate communication: two way communication is a built in feature of most lone worker personal safety devices.
They make locating a worker who has been injured or at risk very easy due to built in GPS.
They can be used to log incidents in real-time, providing a vital record for health and safety managers and for the emergency services.
They are light weight and easy to carry around without disrupting the worker's tasks at hand.
They boost lone workers' confidence as the worker will know that if anything goes wrong their personal safety device is there to help them out.
They provide an additional benefit by enabling lone workers to communicate with their colleagues whenever they desire – this enables them to get on-the-job support from colleagues or suppliers helping them to fulfil tasks faster and more easily.
Find out more about how personal safety devices can help your employees
We provide a variety of personal safety devices, and we are happy to tailor your remote monitoring and communication system to suit your company's needs. We also provide comprehensive training for managers and employees regarding how to use these devices as effectively as can be. Ready to learn more? Simply visit our site to get started. Click here: http://resources.anttele.com/lone-worker-alarm-systems.