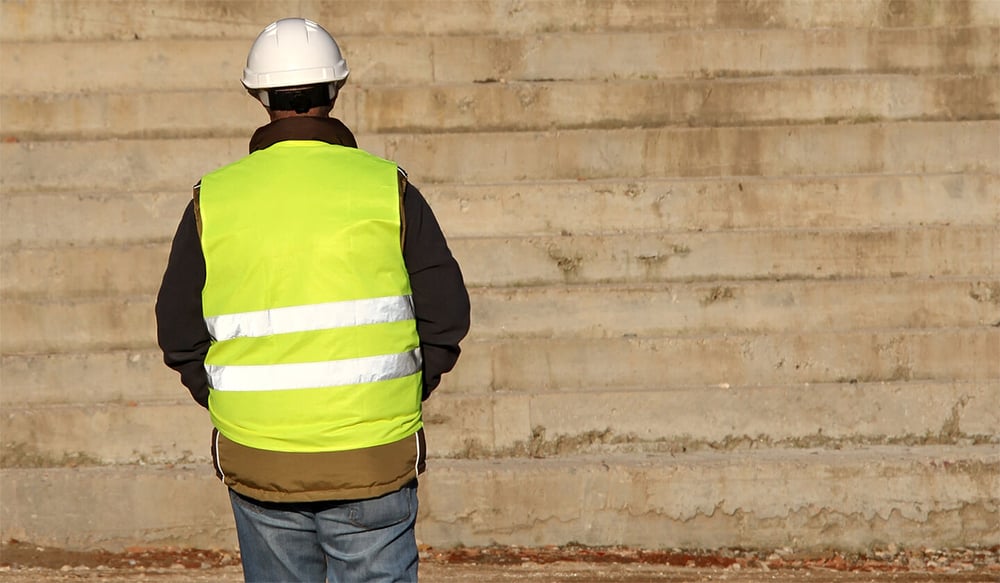 ATEX refers to a set of EU regulations for controlling explosive atmospheres. ATEX areas are commonly found at petrochemical, chemical and other production facilities referring to work areas where there is a threat of atmospheric ignition due to the presence of flammable vapour. By themselves, ATEX areas can be dangerous, but when coupled with the sheer size of many of the industrial plants where they can be found, they often present a significant threat to the safety of lone workers. Although legislation and better safety procedures have brought accident rates down over recent decades, this can be significantly improved by embracing recent technological advances. By utilising modern methods, companies can both protect their lone workers and reduce the chances of damage to their facilities.
Threats To Safety
Even when stored securely, many chemicals and petroleum products give off flammable vapour and can create additional toxins when they are used in manufacturing. The resultant level of chemical vapour in the air in certain areas of a factory can result in very real threat of explosions taking place. This kind of detonation can be caused by all manner of things, ranging from naked flames to electrical discharges to sparks given off by surfaces striking together. All of these are things that can occur during the course of a normal workday if special precautions aren't taken, posing a danger to staff.
However, many chemicals and substances stored in ATEX environments are often harmful via direct exposure, meaning that spillages by themselves can quickly cause serious injury or even death. The longer a person is exposed to a dangerous substance, the higher their chances are of dying. For this reason, alarms have to be both raised quickly and result in help arriving on the scene of the accident as soon as possible. However, lone workers must also be able to easily convey detailed information about a major accident or technical fault to their colleagues, lest the responders end up walking into harm's way or inadvertently cause even more damage.
How To Stay In Touch
The vast majority of industrial sites issue their workers with regular communications gear in the form of phones, tablets and personal radios so that they can stay in touch with their supervisors. However, ATEX sites require the use of specialist communications gear due to risk of atmosphere detonation, which can easily be triggered by the electrical charges of many devices. ANT provides a number of handsets and smart devices that are intrinsically safe and can be used safely in ATEX zones. These handsets can also have additional safety features installed as standard, including the ability to warn if a worker has entered a particularly hazardous area, panic buttons, man-down sensors and locator functionality.
In order to make sure that the alarm is raised quickly in the event of an accident, each ATEX handset communicates with a centralised alarm system, where alarm information can be uploaded for colleagues to view.
Whilst many alarm systems use human workers in a control room or office for triage and response organisation, ANT's solution is to direct the alarm to a piece of software called the 'critical alarm management system'. This bolt-on upgrade receives the alarm message and proceeds to automatically inform the relevant staff and managers via their own handsets as well as the operator in the control room. This cuts down on the chances of human error causing rescue efforts to be misdirected or otherwise compromised. Furthermore, the system can be configured to issue wider alerts decreasing the chances of a major incident having time to spiral out of control.
Mounting A Response
The first priority in the event of an incident at an ATEX site is to warn those closest to the danger. The system can be configured to alert nearby staff. This allows them to either render first aid to a fallen colleague or immediately start evacuating the immediate area in order to minimise any potential injuries. Furthermore, the critical alarm management system will have notified specialist response staff who can immediately get to work containing the emergency. This is done via a PC or smartphone app, which will deliver a notification. If they do not acknowledge receipt within a set period of time, then the issue will be immediately escalated to a manager so that a proper response is guaranteed to be mounted.
Using Data To Improve
The critical alarm management system also keeps track of all interactions with the alarm system, meaning that everyone's updates, communications and actions are logged. This is useful when investigating a serious incident so as to demonstrate compliance with ATEX legislation. The information gathered is of great use when analysed in order to improve processes and training methods as well as identifying weak links that can be worked on. Managers can also gather valuable data that can then be used going forward to prevent similar incidents in the future.
ATEX, Lone Workers And Safety
Lone workers can often find themselves struggling to work both efficiently and safely simultaneously, especially in ATEX areas. By equipping them with the right tools for the job, the chances of an accident resulting in a loss of life or serious material damage are significantly lessened. Furthermore, by ensuring that emergencies are dealt with quickly and calmly when they do happen, the integrity of the whole facility can be better protected. ANT's products can be set up to mesh seamlessly with any organisation's working practices and procedures, ensuring that workers require as little retraining as possible in order to reap the maximum benefit from modern safety equipment and systems.