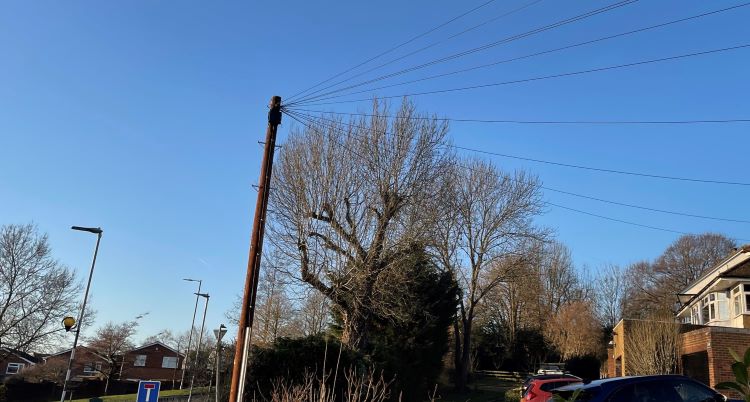 The PSTN and ISDN 2025 Shutdown will present a number of challenges for businesses over the next 24 months. We've been speaking to customers and coming up with some great solutions that they can implement now to help avoid any future issues when the networks are turned off in 2025.

Here are some common challenges and what we've implemented or proposed to help our customers.
Challenge 1
A large water supplier in the midlands have Radio Lone Worker Systems across 16 of their water treatment sites. These systems provide critical communications, lone worker protection and essential integrations to SCADA and their gate intercoms.
There are analogue lines connected to each of these systems to escalate lone worker alarms to their central control centre situated off site. This also enables the control centre to make a telephone call to the radio system handsets as part of their emergency response procedure. This is critical to the working of the ANT systems and for the safety of operators on site. With the PSTN shutdown happening in 2025, it is imperative the Water Company replace these analogue lines with an alternative solution in order to keep the existing communication and lone worker solution in place.
The Solution
To replace the existing analogue trunk lines, ANT Telecom provide SIP Trunks that can either be implemented over a broadband circuit such as SOGEA or FTTP, as well as the mobile data network using 4G and 5G. As connectivity, either broadband or 4G/5G, isn't always 100% available throughout the UK it is useful to have an alternative option.
Click here to learn more about the PSTN & ISDN 2025 Shutdown
---
Challenge 2
A well established global whisky producer have DECT systems across 25 distilleries in Scotland. The DECT system enables users to communicate across the site as well as provide lone worker protection, critical alarm messaging functionality and site access control.
There are ISDN2 circuits connected to each system, which enables ANT to access the systems remotely for maintenance purposes and provide a backup connection, so users can continue to make and receive telephone calls, should their IP Cloud solution fail.
The Solution
To replace the ISDN circuits ANT Telecom propose implementing SIP trunks over 4G data network. This solution enables users to make and receive calls and also provides a secure method of providing remote access for maintenance purposes.
---

Challenge 3
The same whisky producer also has hundreds of legacy analogue trunk lines and ISDN2 circuits that have been implemented over the years to support various systems and devices such as door entry, lift phones, autodiallers, telemetry fax etc. Many of these lines and circuits are no longer necessary, which are being ceased – however those that are still required, must be replaced with an alternative solution.
The Solution
To replace the analogue trunk lines and ISDN circuits, ANT Telecom propose implementing SIP trunks over a 4G data network or a broadband circuit where suitable. This solution enables our customer to keep their same device in situ, with the same telephone number and have one central supplier for all their sites in UK, US and Canada.
---

Challenge 4
Another customer operating in the beverage sector has 27,000 users on Zoom. 6,500 users across various countries require PBX functionality e.g. make and receive external telephone calls, transfer calls, have access to voicemail, call recording etc.
Telephone licences on Zoom and TEAMS are expensive and international calling plans are only available for a small number of countries, which means it is difficult to centralise. Also, a credit card has to be in place to pay for the calls but if the limit is reached no further calls can be made until an extended limit is authorized.
The Solution
We propose to implement Jola's Direct Routing Solution. This allows our customer and their users to continue to use TEAMS front end application, which they like and benefit from but use a more tried and tested network to manage all the call routing element.
Easy to setup unlike TEAMS

More cost effective

Users are managed within a single portal

Have international calling plans with 70 countries

No credit card required
If you are unsure and worried how the PSTN and ISDN shutdown will affect your business, please do give us a ring on 01494 833100. We would be happy to help you understand what you have in place and provide you with sensible solutions on how you can replace your lines.