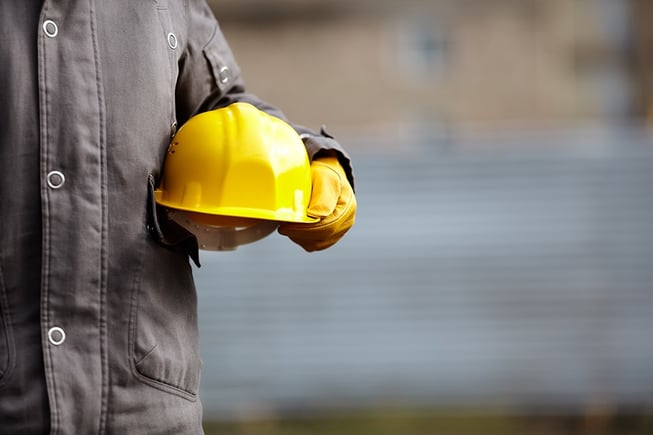 The International Labour Organization in the US recently published its latest set of figures relating to incidents of work-related accidents and fatal illnesses around the world. Based on figures they already have combined with projections, they estimate there will be a staggering 2.78 million workplace deaths in 2017. It might surprise many people to see that as we approach the end of 2017 these health and safety incidents in the workplace causing injury to employees or even their deaths are still frequent. And although you might rightly think it's about time this situation changed, sadly the list of accidents, incidents and the fines that go alongside them just grows and grows.

These accidents happen in many circumstances, but most often in situations where procedures and systems could and should have been in place to prevent them. Often they happen to workers who are working either alone or in a situation where other workers are not aware that they are nearby. But, as we say, the fatal accidents just continue to happen and in this article we take a closer look at a few examples.

Failure to have sufficient lone workers systems in place
Another shocking example of an unnecessary death occurred in a kayak and canoe manufacturing plant in Runcorn. A staff member was working alone cleaning a walk-in industrial oven which had been shut down for maintenance and cleaning. His colleague mistakenly thought the man had finished and exited the oven so he closed the door and turned the oven on. Tragically however the first employee was in fact still in the oven and he became trapped, unable to alert anyone. When other staff unexpectedly saw smoke coming out of the oven they realised what had happened and the employee was pronounced dead at the scene. Again this shows the importance of having proper lone worker systems and procedures in place so that lives are not lost unnecessarily. Following an enquiry and court hearing the business was fined £200,000 and the managing director given a personal fine of £25,000 and a nine-month suspended prison sentence.

The mining industry is one historically beset with dangers, but these have still not been fully eradicated even in the 21st century. In two incidents in 2017, two deaths tragically occurred within one 24 hour period, both involving workers at mines. Both miners were working alone in dangerous conditions in restricted areas. The first involved a miner at a limestone mine who was crushed to death by falling materials. It was found in the ensuing investigation that the area of the mine where the man had been working was in a poor state of repair, which contributed to the accident. The other fatality occurred when a miner was found near a conveyor belt drive in a coal mine, where the worker appears to have become caught up in the belt mechanism. With a lone worker system in place the risk of this type of accident could have been much lower. The official enquiry in Arlington, Virginia revealed figures of casualties which were even worse. Their press release reported that there had in fact been five fatal injuries to miners working alone in the first three months of this year. Recommendations made as a result of the enquiry into these incidents included amongst other measures a refresh of safety advice with workers and procedures enabling the mine's staff to know exactly where every employee working in the mine is located before, during and at the end of their shift, with a robust lone worker system.
Failure to monitor lone worker systems
In another tragic incident in the spring of this year, an employee of South West Water fell into a sand filtration tank in Falmouth, Cornwall and died. A significant period of time passed – four and a half hours – before it was noticed by colleagues that the worker had not checked in for some time and the ill-fated worker was later found by a colleague in the tank face down. The timing was highly significant in this case, because although he was finally located by a co-worker in the early evening, devastatingly it was found that the employer had in place a lone worker system to protect the worker, with his device showing before 5pm that the worker's failure to make contact could have been flagged up. This highlights just how important it is to make sure your systems are both working properly and reinforced with policies and good practice.

In another deadly accident, co-workers at electrical goods manufacturer Whirlpool were entirely unaware of the presence of a colleague, a self-employed worker working alone. The business had no policy in place at its manufacturing plant stopping workers from carrying out activities at the same time which could or would harm each other. As a result of this, the self-employed worker, who was working on a platform fitting new fire detection equipment, was knocked from a height when employees at the plant turned on an overhead conveyor, an accident which caused his death. The domestic goods manufacturer had little transparency or oversight as to where specific individuals were working alone in its manufacturing plant. The hefty fine imposed on Whirlpool amounted to £700,000.
Failure to have adequate systems in place causes accidents
No employee should be injured or killed at work and no business should be responsible for these terrible events. A methodical review of the systems your business has in place will help to prevent accidents and incidents in the future. It is clear that a lot more work needs to be done to stop these types of entirely preventable accidents from happening. It goes without saying that employers are responsible for the health and safety of their employees while they are at work. Workers should be able to expect to carry out their jobs without risk of injury, with their employers taking their duty of care seriously. So it is sad that these types of accidents are still happening in the workplace, despite heavy regulation by the Government and the Health and Safety Executive's powers to impose big fines on offending companies and individuals.