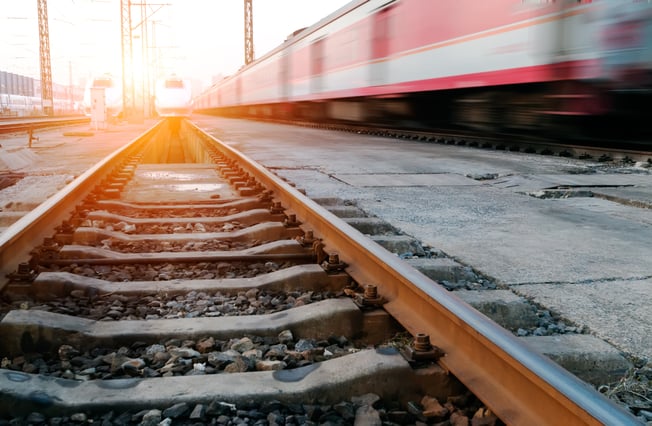 A modern telephony system can enable enterprises of all sizes to build a cohesive business continuity plan that can roll out at a moment's notice.
Business continuity planning is something that most senior executives and business owners need to develop plans for. All too often, business continuity planning is focussed on catastrophic failures, such as the company's headquarters being destroyed by fire, but it needn't be so clear cut. Issues surrounding business continuity can occur for many reasons. Companies based in Oxfordshire, for example, could face a severe hampering of their usual commercial operations if the M40 were to be closed for a prolonged spell. Equally, Berkshire-based businesses could easily face similar problems if their nearest large transportation hub at Heathrow were to close for whatever reason.
In addition, train strikes, national emergencies, industrial action and a local outbreak of disease could all cause businesses to suffer in terms of their continuity. Even local businesses in places like Buckinghamshire can face these sorts of problems if they have a globalised supply chain. Remember that it is not just local issues which are the root cause of a lack of business continuity in a joined-up worldwide economy. What can be done to overcome these issues and to make your business more resilient? The answer, in many cases, is to be flexible and this means adaptability in your communications systems. Thankfully, a modern telephony system will back up your business continuity plans. Let's examine how they achieve this.
Terminating Calls Successfully
When there is a problem with the head office opening for some reason, callers to your business might simply go unanswered. This can lead to huge numbers of them simply heading elsewhere and it might end up being a great day for your competitors. If you have contractual obligations to fulfil, such as being able to respond to clients service demands, and cannot do so because your phones are unanswered, then you might even end up being sued. It could put you out of business overnight.
A private branch exchange (PBX), as most business telephone systems are known, should be able to redirect calls so that they can be answered. You might need to divert all incoming calls to a temporary answering service or call centre, for example. Equally, you might have a more sophisticated plan so that key calls are answered by your own staff on their mobiles while general enquiries are handled by third parties. The point i your telecom solution ought to provide you with this sort of automation. Calls into the business need the adaptability to point to or be re-directed easily to an alternative phone.
Automated Attendants
Many businesses use automated attendants these days. Callers route themselves to their preferred extension or department by responding to recorded instructions and making choices on their keypad. Most automated attendants work well when the choices are clear and the tree (the size of the menu and the number of layers its has) is limited to keep it simple.
In terms of business continuity, automated attendants offer a great way of keeping customers and clients informed as to what is going on. You can use one to relay standard information about your business and to allay potential fears. For example, you might open your automated attendant's messages with a special one saying something like, "Normal business is expected to resume tomorrow", or, "We apologise for these short-term difficulties. For any urgent matters please call us on..." etc. Importantly, modern automated attendant systems can be reprogrammed remotely by trained engineers so you should be able to adjust yours to meet the need you face without having to gain physical access to your building.
Multi-Site Offices
If your business runs in more than one location, then a modern, IP PBX or cloud-based telephony solution will allow you to take the strain caused by an emergency condition and spread it out over you other offices. For example, if one site is only half-manned because of employees not being able to get to work, you can divert some calls and deal with overflows by redirecting callers to your other offices. Those unable to get into work should be able to make and receive calls, as if they were in the office. With a cloud-based or good IP telephony solution, this means a seamless redirection from the caller's point of view without them being delayed or, worse still, needing to redial to that office's number.