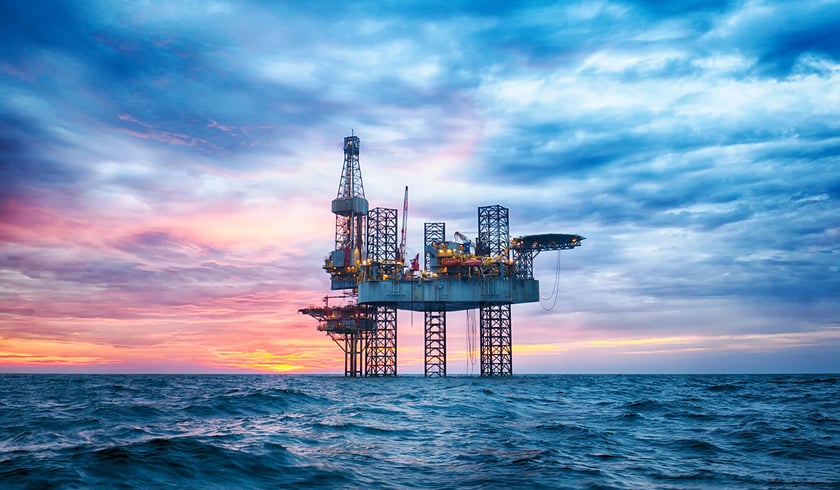 Since the mid-1950s, oil has been the most important source of energy and is relied upon heavily as part of modern society – from fueling transportation and heating homes, to being used in the coating of essential medicine, the list is endless. Yet often, little thought is given as to how oil comes to be such a huge part of daily life.
The oil and gas industry is a major contributor to the global economy and provides millions of jobs, but working on an oil rig is regarded as one of the most dangerous professions. Extracting oil both onshore and offshore comes with significant risk due to the levels of highly combustible material, heavy equipment and intense pressure, combined with remote locations and long working hours.
According to the National Institute for Occupational Safety and Health, a worker in the oil and gas sector is six times more likely to die on the job than the 'average' worker. Sadly there have been some tragic examples of this; in 2010, 11 workers lost their lives in explosions on the Deepwater Horizon in the Gulf of Mexico. Whilst these large scale catastrophes are fortunately rare, everyday hazards such as falls, dropping equipment and small fires are relatively common and without the correct safeguarding systems in place, potentially fatal.
Having a communication system that works throughout the whole rig is imperative to keeping workers safe. But communication between workers in such environments can be challenging, workers are spread across enormous platforms, some being the equivalent size of over two football pitches and lone-workers are often situated below deck in remote pockets of the oil rig where any form of mobile network coverage is non-existent.
Implementing a digital radio platform combined with repeaters, transceivers and digital lone worker radios is one solution to overcome mobile network issues. With site wide radio coverage, operators are able to communicate between themselves and the control centre whilst workers carry out tasks in particularly hazardous areas of the rig, which in the event of an accident allows lone workers to radio colleagues or press their panic button for help. Furthermore, the radios are fitted with a tilt sensor which can automatically alert colleagues if the worker is rendered unconscious allowing for a quicker response.
A radio solution also has the ability to integrate with the rig's annunciator panel and alarm system, meaning that any hardwire problems are identified and operators are immediately alerted via their radio. This allows for incidents to be dealt with efficiently – critical when you consider how remote oil rigs usually are, most incidents such as small fires need to be dealt with by workers on site as it would take too long for any form of external help to arrive. In the event of fire, or dangerous weather, the radio system allows teams to easily communicate instructions to co-ordinate a response that everyone aboard is accounted for and that the correct critical responses are actioned.
Moreover, radio handsets are available that comply with ATEX certification, meaning that they're designed to operate safely and won't emit a spark that could lead to an explosion in volatile areas where high volumes of gas is present in the atmospheres.
Of course, depending on the individual requirements for each rig, alternative communication solutions may be recommended, although the cost and infrastructure may vary. Deploying a 2G or 4G private mobile network would enable the use of smartphone devices along with its multiple advantages, including; the ability to take and send photos and video in real-time.
For many organisations operating in remote locations, this is a priority specification. If there is a mechanical problem to a critical machine onsite, being able to fix the problem as efficiently as possible is crucial. Every second that the machinery is not working and production has slowed or stopped as a result, is costing the business money. For oil rigs, you then have the delay and expense of potentially having to helicopter an engineer to the site is also expensive. Therefore, having the technology for onsite engineers to communicate with offsite specialists via video in real-time can have great advantages in terms of being able to resolve potential equipment failures or malfunctions far more efficiently.
Working on an oil rig is always going to remain hazardous, but implementing the correct communication system enhances both employee safety, and business operations. With multiple possible communication systems available, it is important to source the correct solution depending on the individual business requirements.