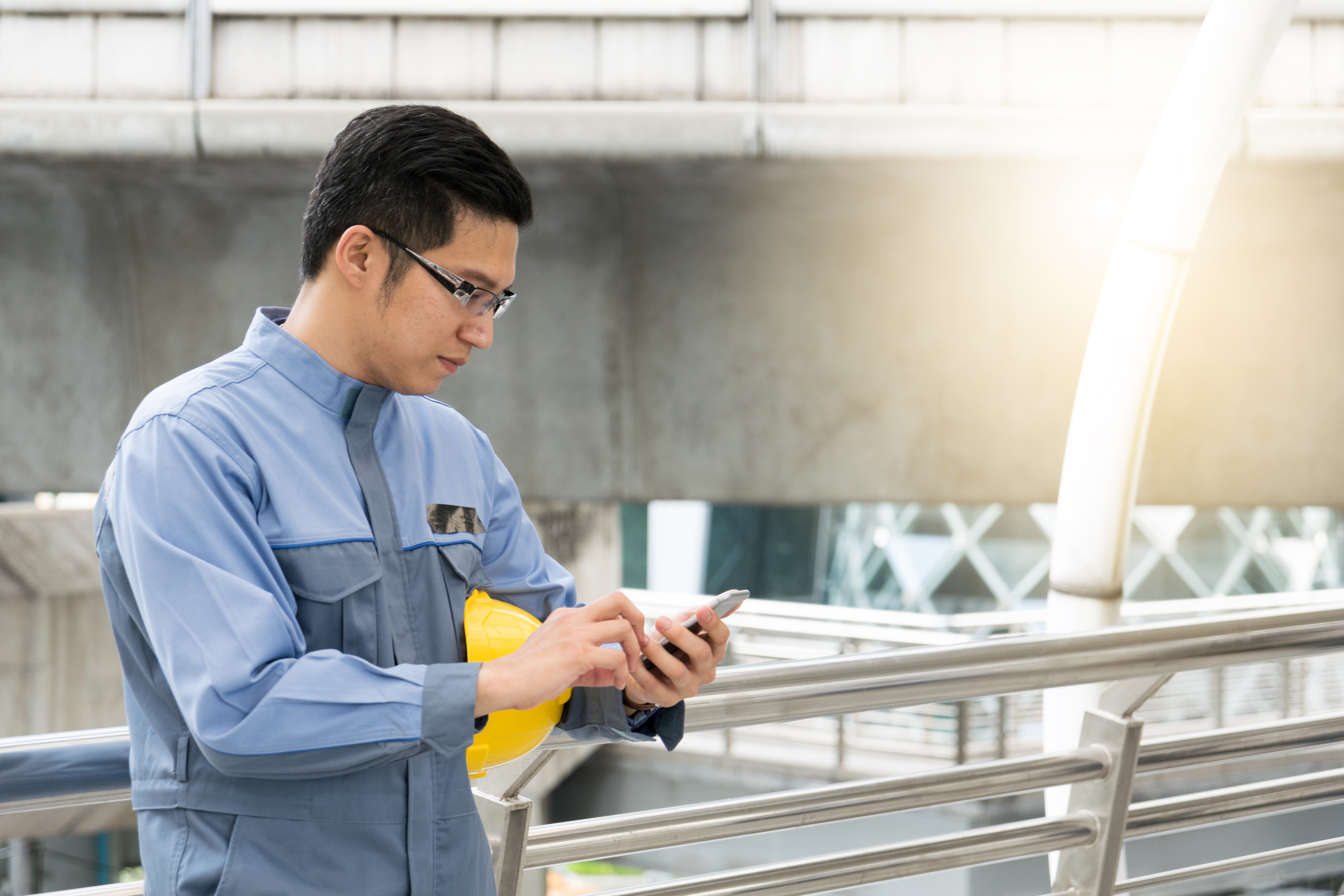 Employee safety should be at the forefront of a company's mind, particularly within industries that employ lone workers. It is a key responsibility of the employer, and those in charge of employee safety, to ensure fast action is taken in the event of an incident. And for those in charge of the response, it's crucial that they are notified immediately and have a clear idea of the problem; but when the employee in question is working alone a good distance away from colleagues, quick and clear communication isn't that easy.
To solve this issue and streamline the process, lone worker devices can be tailored to incorporate a multitude of features in one device, including alarms, trackers, sensors and communication capabilities. However the particular functionalities that each lone worker requires in their job can differ drastically. A factory worker wearing thick gloves and protective gear wouldn't benefit from a touchscreen device and similarly, nurses might find carrying a bulky radio to protect them whilst treating patients in A&E totally unsuitable. Lone worker devices need to suit the users' role and the environment in which they will be deployed to provide the best aid, and do this, they must have the correct functionalities.
Safeguarding
Arguably the most important feature of a lone worker device is the actual recognition, and subsequent alert of an incident or a 'worker down' situation; whether this be by pressing a button to request help, or via tilt sensor technology that acknowledges when a worker may be unconscious. The alert mechanism must be able to communicate the SOS signal or message to the relevant people, and the message format must include the data such as location, identity of the sender, and the activation mode (panic button or tilt sensor). This notification to the emergency team is vital in enabling a swift response that can make a big difference.
Escalation
Next in the critical path is the actual acknowledgement from the response team that they have received the alert, and a confirmation that process of assistance is underway. If a certain amount of time has passed without the alarm being acknowledged, the solution should have the functionality to escalate the alert to an alternate team until it is suitably acknowledged, or else the message could go unnoticed completely potentially resulting in a disastrous situation.
Intelligent monitoring
It is important for workers to feel comfortable and confident when using lone worker devices; alarm systems must be easy and simple to use even during the most trying of times. Workers must be thoroughly trained to use protective tools, and made fully aware of the need to wear/use safety gear when at work. Complicated design, poor usability of the alarm or lack of training could result in worker resistance and poor acceptance of the safety system. By keeping a regular record of the usage of these systems, it can help employers identify and quickly address any shortfalls around what employees might feel, and around the value of the solution.
Furthermore, maintaining an audit trail of reported incidents enables employers to periodically review incident logs, detect possible resistance, assess potential scope of improvements and act suitably to enhance incident response processes. This function allows for employers to regularly improve safety measures for lone workers in different settings.
Two-way communication functions
Verbal communication is typically the easiest way to help someone in times of distress, not only from a reassurance point of view, but also as a quick way of relaying crucial information. Therefore a two-way communication function is a vital function for a lone worker device; particularly if the environment that the worker is situated in is a particularly sensitive remote location. This feature can help lone workers raise a silent alarm that opens inward communication, enabling the support team at the other end to listen in on developments at the site and initiate a suitable response; for example, if the worker was faced with a threatening situation or visiting a person's home.
Employers must consider a wide range of factors, from environment to the safety gear employees must wear, when selecting the most suitable lone worker device. It is by tailoring devices to employees and various roles and locations across the company, whilst monitoring the usage and feedback, that the ideal lone worker solutions - with the correct functionalities - can be utilised seamlessly.