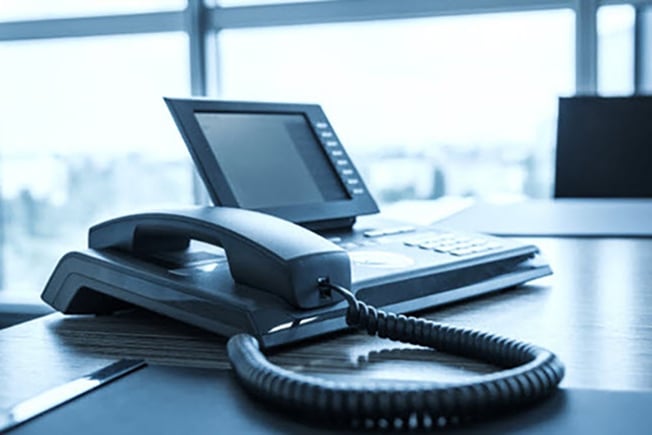 Every business needs to be in constant communication with its customers, suppliers and each other. The challenge that businesses have today is that staff aren't just communicating via the desktop phone sitting on their desk and today there are far more channels that businesses are adopting to reach out on and share news, including; desktop phone, mobile phone, text (SMS) email, fax, website and not forgetting social media channels such Facebook, Twitter and Linkedin. Everyone knows that part or parcel of providing good customer service is responding to customers effectively, however, as there are many different ways customers can get in touch, it is very challenging for businesses to monitor communication across all the various channels and ensure staff respond in an efficient and timely manner without adopting a more join up and integrated communication approach.
Below are a few points you should consider when looking for a solution.
How Mobile is Your Workforce?
Do you employ staff that need to work out of the office? Are your sales teams spending a large portion of their time meeting or travelling to see customers? Do you employ staff that work flexibility or solely at home? Mobile phone technology has enabled workforces to become more mobile and today staff can virtually work from anywhere and still remain productive. Yet, have you considered what impact the constant absence might have on the rest of the team? For example, are actions or meetings postponed simple because it's difficult to get the team together for a quick discussion? And what effect does this have on productivity?
Similarly, have you considered how easily it is for customers to reach your sales team when their busy meeting other customers. For example, if a key account calls - don't you want a member of the team to answer rather than letting all their mobile calls go to voicemail? Obviously, there is little harm done if it happens once or twice, but if it always occurs – wouldn't this frustrate even patient customers and would you know?
With the right telecom solution, all these issues are easy to resolve. Audio or video conference calls can be set up on the hoof to have impromptu discussions even if teams are out and about on their way to meetings; even presentations or documents can be discussed with the team. Many organisations find "presence" software really helpful application to get remote teams working better together by detailing the availability status of each member so it's possible to assess who is free and who isn't at a glance. Furthermore, it is also possible to link the telephone system and mobile phones so rather than having 3 different contact numbers (home, mobile and office) – employees only require one and whichever device the employee is logged into, the call extends to that phone. And what's more, if users are busy on a call or in a meeting, calls can extend to other members of the team. As all the clever call routing is managed by the phone system it is possible to monitor calls using a call logger which will show how many calls are missed, answered, made etc by each member of the team, highlighting clearly if customer calls are managed effectively and whether improvements are necessary.
Responding to Customer Emails
Today customers are likely to make enquires, place orders, request pricing or product information by email as they are by phone. Whereas many organisations have slick processes to deal with telephone enquiries quickly and efficiently by distributing all calls evenly between a team – requests made by email aren't necessarily dealt with in the same efficient manner, which can impact on customer service.
To overcome this and speed up the process a solution can be implemented to distribute emails to the team in the same way that calls are forwarded to a team belonging to a "hunt group". Furthermore, reports can be produced to highlight how quickly the team deal with each request, so trends can be identified and improvements made.
SIP Trunks
BT have announced that ISDN circuits will be discontinued by 2025. Now though this may seem far away it is worth making the point that any telephone system purchased today must support SIP Trunks, otherwise, when ISDN is no longer available, a new system will need to be purchased as it would not be possible to make and receive calls (unless a SIP to ISDN gateway is developed). In fact, today it makes more sense connecting any new telephone system directly to SIP Trunks rather than ISDN circuits as SIP Trunks are cheaper to install, cheaper to rent, there are no monthly costs for DDI numbers and have some good features such as automatic call failover and channel traffic monitoring. Why pay more when there is a better, cheaper alternative?
Cloud Based or On-Premise Telephony Solution
At some point a decision on whether to go cloud or on premise telephony solution, will have to be made. Cloud based telephony solutions are still in their infancy and are still a fairly new proposition. IP PBX's have been available on the market for some time.
The differences between Time Division Multiplexers (TDM) PBX's and modern cloud or IP based solutions are substantial, with IP handsets far easier to manage and deploy – making homeworking and remote working solutions far more cost effective and easier to deliver.
There are also some key differences between cloud and on-premise solutions too. For instance, with a cloud based solution a business is entering into a service agreement with a service provider whose telephone system is housed in a data centre and therefore there are no annual maintenance or upgrade charges as ensuring the availability of the system is down to the responsibility of the service provider. Furthermore, the initial outlay for a cloud solution is less too, though there are ongoing monthly charges for the use of the system. A cloud based solution adopts an Opex pricing model whereas a on-premise IP PBX solution adopts a CAPEX model.
There are a number of different solutions and packages for both options with some companies targeting small businesses that have basic telephony requirements only and others targeting more high-end companies, with options in between. Our advice is to work with a company that can listen to your requirements and best advise you what is most suitable for your business based on your needs and budget.