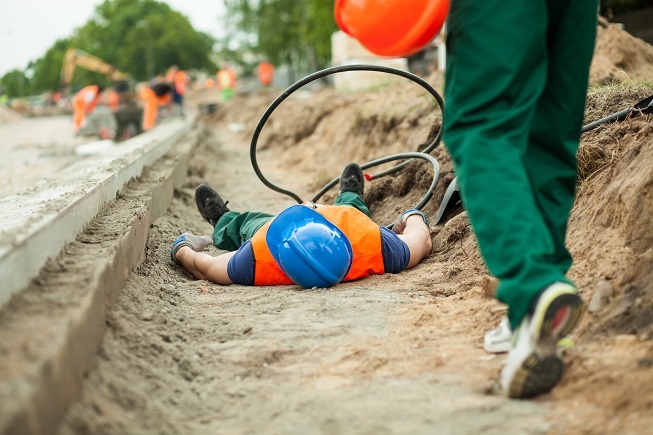 Let's face it, no one wants to over complicate tasks and prolong them unnecessarily but often taking a simple, short-term approach can have long lasting consequences. Take for example, the task of finding a solution to protect staff working alone. A quick Google search could offer a range of seemingly suitable devices that could all solve the problem, right?
Well, potentially. However, it's more than likely that you'll be in a position whereby a few months down the line you learn that your colleagues aren't happy with the new devices and as a result, aren't using them. Instead of being ahead of the game, you are now on the back foot as you need to remedy the situation as colleagues are still unprotected and the business is exposed to risk – all of which will take time to resolve.
Perhaps a more considered approach overall could help deliver better user adoption from the start and require less time to be spent on the task. Below are a few tips we think are worth highlighting when purchasing a lone worker solution for your business:
If you are looking for a lone worker solution for your team, check to see if it could also be required across other departments and if so, work with them to get a solution in place suitable for all parties. Otherwise, the business risks overspending on an array of different technologies, rather than settling on one simple solution from a single provider.
Research the different options that are available for your business and try to test the devices before you purchase. Make sure they do not raise false alarms and ensure the battery is good enough to last at least a shift, or two.
Ensure there is a robust plan behind the alarm and that it is communicated to all relevant members of staff. Don't assume that triggering an alarm is enough – let's face it, when a car or house alarm goes off – people stand and watch – they don't act. Therefore, when a lone worker alarm is triggered there needs to be a process in place that ensures help arrives for the lone worker as quickly as possible.
Test the process if possible – make sure it is robust, reliable and will work every single time.
Ensure there is an audit trail of alarms. Not only will this prove helpful if an incident is investigated by the HSE, but it will also help you to monitor how quickly your team respond to events and how long it took for help to arrive. An audit trail will make it easier to assess where improvements in response times need to be made.
Assess whether a lone worker device is the best way to go. There are other devices available such as communication devices including Smartphones, Radio or IP DECT that have lone worker features either built into the device, or with an app. It is worth reviewing with the lone workers themselves and your IT/Technical department. You might find that the lone workers would benefit from a combined communication and lone worker device, rather than carrying two separate devices.
Question why your team will always carry the device. If they stop carrying it, would you know? Would it be useful for the device to have an additional purpose, something that they are more likely to gain benefit from every day rather than a lone worker device?
If you are uncertain whether your lone worker solution is fit for purpose, seek some help from organisations that can design solutions around your requirements.
To discuss your business' requirements around your lone workers and your communication systems and devices, contact one of our experts on 01494 833100.