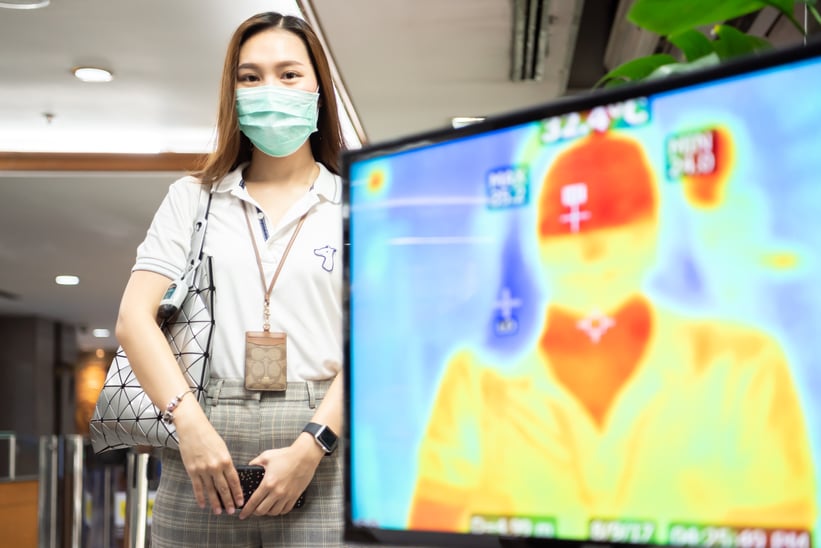 The hospitality industry has certainly been hard hit as a result of the Coronavirus pandemic. In March the sector was forced to close due to lockdown restrictions imposed by the Government, and we saw the sector rapidly adapting in order to keep the lights on, for example, restaurant businesses shifting to
become retailers and stocking grocery essentials to help the local community
.
Sadly, by May, we'd also witnessed the reporting of 85% of job losses within the sector.

When the Government eased restrictions and the hospitality sector began to get going again, a bid to reboot the sector, with help from schemes such as 'Eat Out To Help Out' proving hugely popular - over 100 million meals in August alone were claimed by diners. The wedding and events industry also began to revitalise too, as larger groups of people were given the green light to meet again.
Unfortunately, the latest Government announcement has again restricted the number of groups able to meet up - with the exception of weddings, christenings and funerals. Meaning that some events companies will of course be impacted. This demonstrates just how uncertain times are, and how quickly things can change overnight. The need for organisations operating within this sector to have the correct processes, support and solutions in place to rapidly adapt has never been more important.
Companies need to be better prepared to resume business safely and efficiently. For example, as popular as the 'Eat Out To Help Out' scheme was, we also saw some restaurants criticising it as they had to pull out due to concern over social distancing and increased customer hostility, resulting in loss of potential revenue. Of course, hindsight is a wonderful thing, but had these businesses been better prepared, the outcome could have been improved.
Installing thermal imaging technology within the hospitality sector including restaurants and wedding venues can reduce the risk of Covid19 infection, and also instill confidence in both guests and employees. Temperature monitoring cameras can be set up very quickly and are easy to use. The camera is able detect multiple people at the same time, so is perfectly suited to scan guests entering a venue.
Furthermore, as it is no longer safe for hospitality teams to communicate regularly face-to-face, workers need to find alternative ways to share and collaborate with colleagues whilst on the go. Therefore, deploying technology solutions, such as Push to Talk over Cellular (PoC) or Digital Radio with integrated lone worker applications – to ensure that all employees are connected, is crucial for hospitality organisations running with a reduced and dispersed workforce while adhering to social distancing guidelines. We've recently seen the first social distancing concerts begin to take place, whereby separate platforms are erected for small groups of guests to stay within. This presents a glimpse of what future large-scale events may look like. These measures help with creating a Covid-secure event, but with thousands of guests dispersed across a large area ensuring that the correct communication system is in place is essential for both the security and safety of guests and employees alike.
It's clear that the hospitality industry still faces uncertainties and challenges. Adapting is crucial to survival, but in order to adapt safely organisations need to consider implementing the right tools to both prepare and support them.