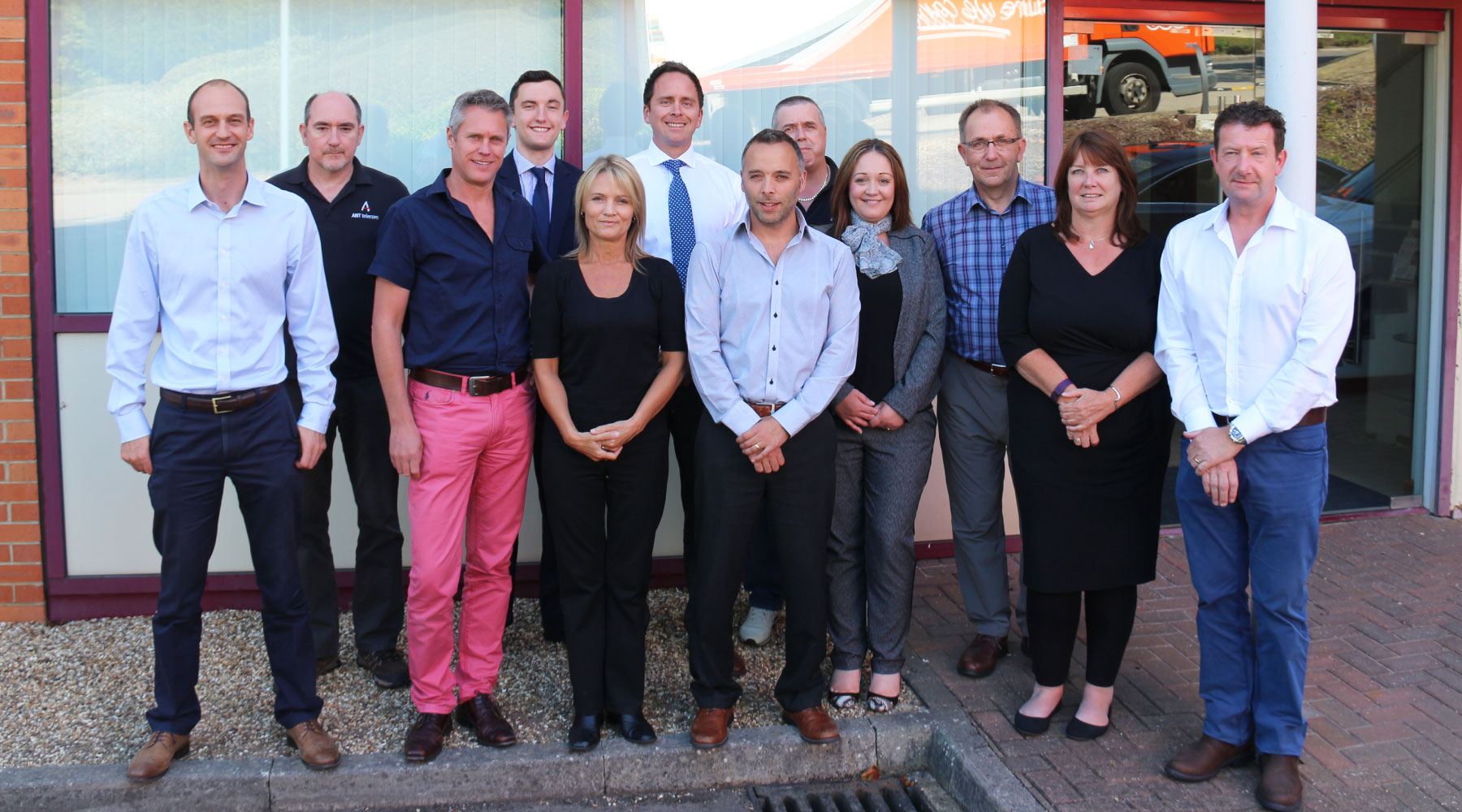 As we kick off a New Year, we wanted to take the time to reflect on what has been a very good year for the team here at ANT Telecom and look forward to what we hope will be a prosperous 2017 for us, our customers and for innovation within the telecoms industry.
Award Success
With problem solving and using the right technology to fit our customers' individual working environments both key attributes of our engineers, we are extremely proud that two of our team recently won a Hytra Engineering Award for customer projects they worked on.
We are also delighted to have had the URSOSButton acknowledged in the Tomorrow's Health & Safety Magazine's 2016 Awards for products that wowed its readers for having an innovative approach for keeping the global workforce healthy and safe. The UrSOSButton came in fifth place and was the only lone worker device to make it into the top 10! More great news is that the solution has also been nominated into the 2017 awards.
Thanks to our customers who completed customer satisfaction surveys and our team who took and passed specific exams, we progressed to Sapphire status on the Avaya Edge channel program that rewards Avaya partners for value, competency, growth and customer satisfaction.

Partnerships
ANT Telecom has partnered with ECOM, provider of Intrinsically Safe Mobile Devices, and we are working together to highlight to customers that through the use of the latest smartphone technology, they can streamline the number of mobile systems they have on site, which can enhance employee safety, improve efficiency and increase productivity. With a smartphone and lone worker apps, organisations can equip their employees with all the tools they need to do their job and cover their duty of care as an employer to protect their employees.

New Innovation
2016 saw the launch of Hytera's latest DMR (Digital Mobile Radio) handset, the PD985. The first digital radio of its kind that allows full duplex calls between other PD985 radios, PABX, PSTN and mobile phones. The PD985 offers an exceptional audio experience through noise cancellation technology. As well as boasting full duplex calls, other new features include recording capability via Micro SD card, Bluetooth 4.0 for audio or data, and single frequency repeater to increase coverage. The PD985 will be available in UHF (350-527Mhz), with a VHF version to follow in 2017.
So following many achievements and new developments in 2016, we urge our customers to keep a close eye on our Twitter and LinkedIn pages throughout the next 12 months for more news and fingers crossed more success for the UrSOSButton!
---