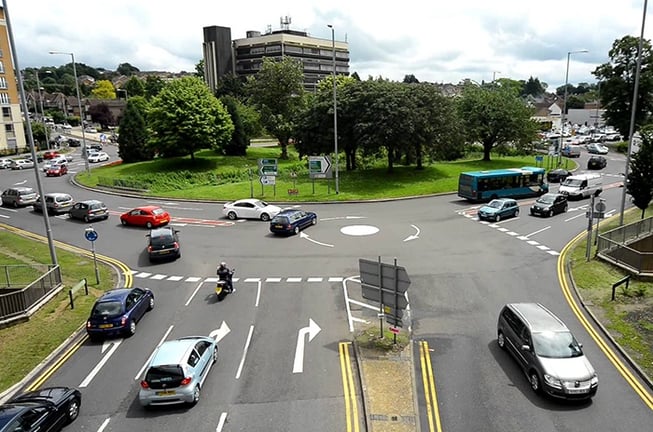 Manufacturing plants have accidents. Machines malfunction, employees get in disagreements, workers are negligent. These incidents occur all over the world, not just in dilapidated factories with little supervision in third world countries. They occur in Japan, in the United States, and closer to home, in the U.K. Some of the most tragic, and most costly, accidents are those that involve lone workers. Manufacturers neglect to put strong lone worker policies and procedures in place. They don't have comprehensive lone worker systems that comply with national laws and regulations. Because of this, people are injured, sometimes fatally. In addition, the manufacturer is subjected to a painful fine.

A 31-year-old man, in Dallas, Texas, was trapped and killed by machinery when he was alone at work. A month earlier, in the exact same town, another man at a cement manufacturing plant fatally fell roughly 50 feet. But, as mentioned above, these accidents don't just happen in America, or other far off places. They happen right here in the U.K. In the past few months alone, there have been four major incidents of lone workers dying on the job.
A betting company in the U.K. may have saved 200 million pounds in salaries over the past five years but they are now facing an employment tribunal for a systematic failure to ensure the health and safety of employees. The main reason the company is facing this charge is that they forced employees to work alone, without training, a risk assessment of the work environment or an adequate alarm system--the panic alarm that was installed was directed to the head office and ignored. Because of this negligence one lone worker was murdered, another was raped, and 10 other lone workers were seriously attacked.
Another British company is facing an uphill battle after one of their lone workers died from severe burns. The engineer was making a repair in the engine room. He was alone and a failed fuel pipe ignited. The U.K.'s Marine Accident Investigation Branch has found faults at every level, from the worker all the way up to the industry standards. However, the bulk of the blame, they found, falls on the company. Not only did they encourage a workplace culture that disregarded safety standards for lone workers, but their safety management system was outdated and unenforced.
A security guard on a Liverpool construction died, causing two security companies to receive hefty fines. The guard died on duty from carbon monoxide poisoning. He lit barbecue coals in a steel container, which also served as the site office, due to the sub-zero temperatures. Normally there was a generator for heating, but it failed. While the guard attempted to reach both security agencies, neither provided any helpful assistance. In addition to being negligent in this regard, the companies did not have an adequate lone worker safety system in place--there were no alarms or even a required hourly call.
Manufacturing companies, though, tend to have a higher number of lone workers. Due to this, they are expected to have higher standards of lone worker systems in place. And if they don't, they'll get hit much harder by fines when it comes to neglecting the safety of lone workers. In September, a lone worker in Hemel Hampstead served as a reminder of this harsh reality. The company is now facing a one million pound fine, along with several thousand pounds going to the full costs and victim surcharge.
The manufacturer was wanted to move a large CNC milling machine. They had tried to move the machine with a fork lift truck but hadn't been successful. Instead of attempting other, potentially more costly methods, they assigned a lone worker to make another attempt. The worker, who wasn't adequately trained or experienced, used jacks to lift the machine and then place it on skates. He then moved to the other side of the machine to cut and remove the bolts with an angle grinder. He was crushed to death when the machine fell on him.
When the Health and Safety Executive Inspector assessed the scene, beyond the manufacturers push to continue with moving the machine by an untrained, unaccompanied employee, he also found that the situation had not been properly assessed (i.e. the center of gravity had not been taken into account). More specifically, the manufacturer had breached Section 2(1) of the Health and Safety of Work etc Act 1974 and Reg 3(1) in the Management of Health and Safety at Work Regulations 1999.
The fines that were implemented do not take into account the other costs that the company had to face: Work in the factory was at a standstill for an extended period of time while British Red Cross fire and emergency support service personnel were called in to provide support for employees in the factory.
Accidents in manufacturing plants are all too common due to a lack of proper risk assessment and prevention strategies. By following the Health and Safety codes, implementing additional training, integrating strictly adhered to lone worker protocols, and providing an effective check-in and alert system, manufacturers can avoid the exorbitantly hefty fines, loss of profits, and most importantly, injury and death of workforce. When companies make lone worker safety a priority, they'll immediately see the benefits that come hand-in-hand with providing a better and safer work environment for the workforce.