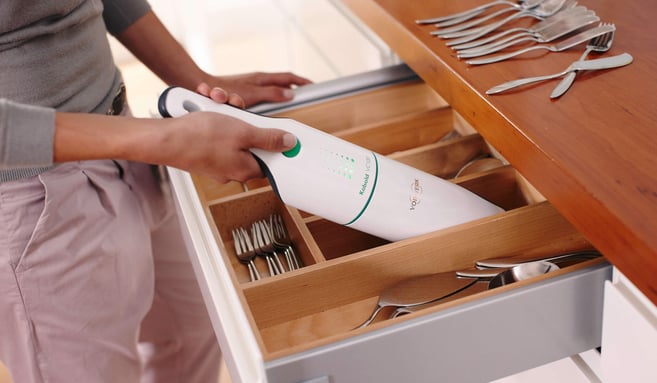 Vorwerk UK Improves Customer Service and Grows Team Using IP Telephony Solution
Automated communications specialist, ANT Telecom, has supported Vorwerk UK, a leading manufacturer of high-quality household products and cosmetics, to improve customer experience amidst rapid growth with the deployment of an IP telephony and multimedia contact centre solution.
Headquartered in Wuppertal, Germany, Vorwerk first expanded into the UK in 2004 as a very small team operating from a single location. As sales increased, Vorwerk UK required a telephony system that could scale with the business, and introduce call routing and analysis of inbound traffic.
"In the early days of the UK operation, we didn't have a particularly advanced telephony system in place," explains Rob Newton, Operations manager, Vorwerk UK. "If a customer call or email came in, these would be picked up and dealt with by a member of the team, but there was no way of reporting how each particular enquiry was being handled, and by whom, which made it difficult to implement improvements to our customer service.
"There was also no way of prioritising enquiries, or ensuring multiple enquiries from a single customer were handled by the same member of the team. In addition, as the business began to grow, managing capacity within the team became more challenging. Inbound calls were not routed and so all telephones would ring as a result, which were answered by the same members of staff each time and ignored by others."
As sales continued to pick up pace, a dedicated Customer Service team was established and, in 2014, Vorwerk UK sought an advanced telephony system to manage its agents and monitor customer satisfaction. As a Group, Vorwerk deploys communications solutions from Avaya, who recommended the consultancy services of ANT Telecom.
For the four years following, Vorwerk has benefitted from the deployment of IP telephony across its UK operation and multimedia contact centre software to support its expanding Customer Service team. Scalability was an essential requirement of the solution for a business that has since doubled its sales, and grown its Customer Service team three-fold to manage call volumes of approximately 2,000 per week.
"Using our current telephone system, it's now possible to monitor inbound enquiries in real-time and route them to the best suited agent," comments Newton, "whether that's based on a certain skill or due to a pre-existing relationship with the customer. SLAs can also be monitored and reported on so that the Contact Centre Manager can manage resource effectively and ensure great customer service. As a multimedia system, customers can communicate with the team via their preferred choice of voice call, email or webchat."
With the IP telephony and multimedia contact centre solution from ANT Telecom, agents now have visibility of colleagues on a call, how busy their queue is, how long a customer has been awaiting a response, and who has been handling each enquiry so that additional correspondence can be reassigned to them. By providing clear visibility of call centre metrics in this way, including call volumes, answer times and email turnaround times, the system has also proved an invaluable tool in training and developing staff.
And other areas of the business have benefitted, too. "With the ongoing support and consultation from ANT Telecom, we continue to explore new ways of utilising the system. The 'job codes' tool provides us with insight into the biggest causes of customer dissatisfaction and identifies where we need to focus our training; for example if we were to receive a high volume of calls regarding our repair service," says Newton. He concludes: "What began as a Customer Service solution has become an invaluable source of insight into performance levels of the entire business."