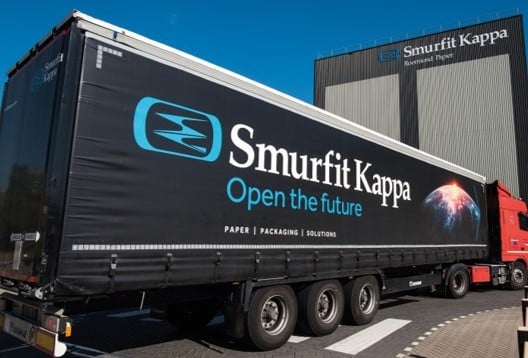 The Smurfit Kappa Group plc, Europe's leading corrugated packaging company and one of the top paper-based packaging companies in the world, has unified its complete lone worker protection solutions across 19 UK sites with the help of ANT Telecom.
ANT Telecom has been working with Smurfit Kappa since 2011 and initially provided Lone Worker Devices across 5 of the company's sites, to protect employees when working alone. The Lone Worker device is designed to provide lone worker SOS and Man Down Facilities in both normal and harsh environments, where users can raise an alert when the device's in-built panic button has been pressed, or the tilt mechanism activated.
Nigel Elias, UK HSE Manager at Smurfit Kappa comments on the partnership "The wellbeing of all of our staff is something we take very seriously and ensuring protection to our workers, especially when they are working alone, is integral. ANT Telecom's lone worker devices have helped reassure our staff of their safety and give them confidence that should an incident occur, an alarm is triggered."
More recently, Smurfit Kappa wanted to enhance the lone worker solution and protect lone workers across its other sites. "We needed a way of ensuring that an alert had reached the correct response team and had been dealt with in a timely manner, with complete visibility of the alarm's audit trail."
In response, ANT Telecom presented its Automated Incident Manager, a critical alarm management platform that integrates with the handheld lone worker devices. The solution automatically distributes the triggered alarm's information to designated local response teams and escalates the alarm if it is not acknowledged – ensuring the incident is dealt with without delay. Nigel adds: "Alerting selected responders for each location is key for a multiple-site organisation such as ours and the hosted version of the solution was ideal due to is rapid deployment capability. The effectiveness of immediate alerts and scalability quickly prompted our decision to roll out the solution, along with lone worker Protector devices, across 19 of our sites – enabling us to implement a more effective and robust lone worker process across the group."
Nigel continues: "Our workforce is not strictly comprised of lone workers, therefore a challenge for us was educating staff, that when they are working on their own they need to be protected should an incident occur. With ANT's help and consultative approach, we have built awareness of lone worker safety across the company – something that has helped the business immensely to improve employee morale."
To reinforce this further, ANT provided each individual site with a well-structured training initiative for how the system works, with representatives from ANT working closely with staff and continuing to monitor the solution across the sites to ensure it is maintained and working effectively.
Klaus Allion, Managing Director at ANT Telecom adds: "We're thrilled to be working with Smurfit Kappa in building a reliable and wide-scale solution across its sites to increase the health and safety of its lone workers. We have provided Smurfit Kappa with an overall solution that puts both lone workers and stakeholders' minds at ease, knowing that should an alarm be activated the response time is rapid."