Seven Seas benefits from bespoke phone system with fail-over back-up solution ensuring 'always-on' communication with global client base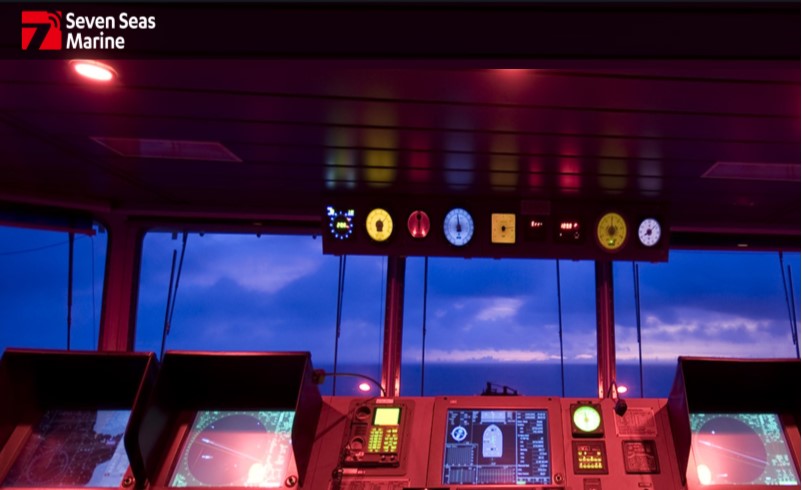 Seven Seas Maritime Ltd an international ship broker has gone-live with a current, tailored and robust communications system from ANT Telecom, the provider of bespoke communications solutions. With round-the-clock communications requirements to its clients, Seven Seas was driven to review its current legacy system as part of an office renovation project when both hardware and line failures were causing potential issues. With ANT Telecom, Seven Seas has gone-live with a bespoke solution designed around the needs of its business as well as management of that system as required.
Colin Jenkins, IT Manager at Seven Seas, comments, "As an international shipping company, we work with people around the globe 24/7 and need to be available and in contact 24/7. In specifying our requirements to ANT, we requested a fall-back facility to be built into our new phone system so that if anything went wrong with the live system for any particular reason we have got another one there and ready to fail-over straight away, meaning no loss of service, productivity or business for us."
When selecting a communications provider Seven Seas looked for a provider that not only understood the company's specific requirements but could offer a bespoke tailored solution, together with management of the end solution implemented.
Jenkins comments, "Our previous phone system was old and we were having problems with handsets failing, leading to expensive replacements and a 'make-do' approach. However, when we then began having line problems as well we decided that a brand new communications system was required, which also coincided with an office renovation."
Jenkins continues, "We received recommendations for multinational communications providers but at the proposal stage it was clear that they did not fully understand what we needed as a company or how we worked and the suggestions they were making weren't really applicable to us." He adds, "We then spoke to ANT Telecom and they seemed to fully understand what we were after and were able to design a solution around us. We then worked collaboratively with ANT to decide what system was appropriate and exactly how it would work for us."
The phone system installed by ANT Telecom caters for all internal and external communication 24 hours a day, seven days a week and is used by up to twenty staff members. As the previous system had been used within the company for some time, Seven Seas was keen to ensure a smooth transition to the new system to minimise impact for staff and curb any issues with users adjusting to the system.
Jenkins comments, "We highlighted to ANT that we didn't want to lose any functionality with the new system and also wanted to minimise changes for ease of use for our staff so business could operate as usual without disruption. We requested that all previous functionality was to be configured onto the new system. The implementation only took a few hours over the weekend and each user had their new phones on their desk on Monday morning with training from ANT provided to each user."
The service and flexibility offered by ANT Telecom as a bespoke communication provider impressed Seven Seas and allowed for a smooth implementation withminimal disruption to the organisation.
Jenkins comments, "When we spoke to other communications providers we found their terms dictated to us, having to work around their dates and times, whereas ANT made the whole approach feel collaborative and there was an immediate confidence and trust there for us in knowing that they could deliver on their promises in terms of timescales and functionality, which they did."