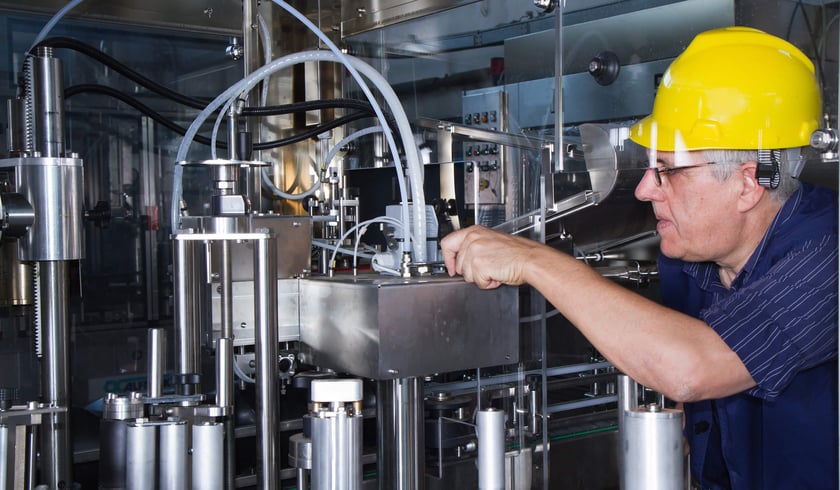 As a safety conscious organisation, one of ANT Telecom's long-standing customers of over ten years has many initiatives in place that prevent accidents from happening. To support these measures, and to go one step further, it implemented a robust solution to protect workers should a health and safety incident occur.
Employees on site conduct tasks including the repair and maintenance of complex machinery. Often the work undertaken is time critical, as it is vital to keep the equipment working to ensure optimum output as any downtime can cause delays, resulting in customer orders not being fulfilled or delivered on time. Therefore, it's imperative that businesses have robust mobile communication systems in place so that staff can respond immediately to any events that occur on site and deal with them quickly and safely.
The system was put to the test when an engineer collapsed when working alone on site and out of sight from colleagues. He was diabetic and without warning or time to contact colleagues he fell unconscious and was in serious need of medical attention.
Due to the advanced health and safety procedures the business had put in place, the moment the engineer was rendered unconscious, an alarm was triggered, by the engineer's mobile handset, alerting staff to the incident. Following a well drilled alarm procedure staff were quickly mobilised and found their colleague in a walkway. He was taken to hospital and thankfully came round in the ambulance.
Klaus Allion, Managing Director at ANT Telecom comments: "This organisation really values its employees and it knows they are its biggest asset. It has invested heavily in such things as training and education to secure and guarantee continuity of its knowledge and expertise but its health and safety measures has remained its number one priority.
"The business wanted to ensure that all of its employees were equipped to raise an alarm, should they come into difficulty, particularly if they are working alone. It understands that in a time-critical situation, every second counts and have put in place processes so that help gets to employees as quickly as possible. This proved vital in the case of its diabetic employee. If colleagues had found him ten or fifteen minutes later, it could have sadly been a very different outcome.
Technology can provide companies, and their employees with peace of mind that they are able to carry out their tasks, knowing that if they have a work-related accident or fall unconscious for any reason, including if they have an existing health condition, that an alarm will be raised and colleagues made aware of the incident. In this scenario, ANT Telecom provided their customer with a Digital Enhanced Cordless Telecommunications System (DECT) with lone worker handsets and an Alarm Messaging Application.
This enabled staff to communicate site wide and also protect them should an incident occur, especially when working alone. Handsets fitted with panic buttons and tilt sensors would trigger and distribute alarms via the Alarm Messaging Application to colleagues who would acknowledge and respond accordingly. Should the team fail to respond, the alarms would be escalated appropriately.
Designing an effective rapid response process that alerts and mobilises nearby workers can be relatively straightforward. Implementation depends on companies rethinking their processes and procedures and leveraging technologies that reflect the specific challenges of their lone workers' environments.
It's about having a holistic and inclusive approach to developing a system that aligns with their employees' specific day-to-day needs. This is exactly what one of our many customers has done and the example of its diabetic employee shows why doing this is so important.