Automated Condition Monitoring tech ensures critical equipment uptime and HACCP regulatory compliance.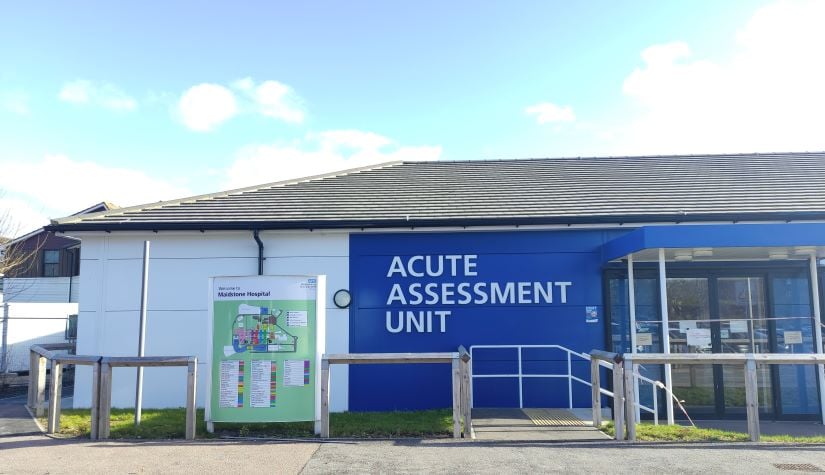 ANT Telecom has been selected by Maidstone and Tunbridge Wells NHS Trust, a large acute hospital Trust in the south east of England, to help it digitise and automate the performance monitoring and uptime of critical systems across the trust. Automated IOT monitoring technology is being used here to play a key role in ensuring that the Trust achieves this goal. ANT's robust, sensor-led system of automation technology streamlines and modernises traditionally former manual processes, so that the Trust can deploy staff elsewhere more effectively.
Maidstone and Tunbridge Wells NHS Trust provides a full range of general hospital services, and some areas of complex care to around 560,000 people living in the South of West Kent and the North of East Sussex. ANT Telecom's solutions update and improve previous labour intensive processes. For instance, IOT monitoring technology has been deployed to critical systems in the Trust's plant room to monitor any potential outages that may occur, as well as protecting key systems such as Heating Ventilation Air Conditioning (HVAC). Storage fridges, that are used to store food for patients, are monitored to maintain food quality, enabling the team to meet HACCP regulations more effectively.
Avi Rosenthal, senior engineer, Maidstone and Tunbridge Wells NHS Trust says, "Due to the occasional dip in power some critical systems need attention, and so the Trust was looking for a reliable automated monitoring alert system to inform the duty engineer of any failure. ANT's IOT monitoring system provides a direct alert to the engineer instead of the traditional phone call from the help desk. If the engineer is unable to attend the fault, the system automatically escalates the alert to other members of staff, and any challenges can be dealt with appropriately."
Niall Roberts, Sales Manager at ANT Telecom comments: "Many teams in the NHS are stretched to the maximum, due to staff shortages and the increased workload from COVID-19. Therefore, deploying technology that frees NHS staff's time to focus on other tasks that need attention, helps improve productivity. This is where IOT and automation is crossing paths and making a tangible difference too. It improves staff efficiency by automating time consuming manual processes so staff can focus on other tasks as well as playing a pivotal role in ensuring critical systems function as they should. In a high-pressure environment where every second and person counts, these gains are important."
How IOT sensors enable automated monitoring for Maidstone Hospital
During the consultation process with ANT Telecom, it became clear that an automated monitoring solution using IOT sensors would help the hospital to implement the robust process required to protect their critical systems.
So, wireless IOT sensors were installed in the plant room to continuously monitor power and temperature. Data collected from the sensors is uploaded to a dashboard that the IT team can access and review at any time by logging on to a secure online portal which has military grade encryption (AES128). Thresholds are set and if breached can alert the IT Team on their smartphones so they can investigate immediately. Continuously monitoring and recording conditions also helps the team identify anomalies. For instance, an increase in power consumption is often an early indicator that the equipment has an underlying fault and requires maintenance. This early warning not only helps to prevent future incidents but ensures the equipment is serviced and working at the correct power consumption, which helps to reduce energy bills too.
During the consultation it was also discovered that other critical equipment, like their main storage fridge, could be monitored by the solution. This fridge is used to store food and prepared meals for patients and so it is crucial that it is working properly.
Moreover, for quality and compliance purposes the hospital must take regular fridge temperature readings daily and document the results to ensure HACCP compliance. This process ensures that the food stored has been done so correctly within the required thresholds, if not then this could be potentially harmful to patients. With traditional manual processes, by the time a fridge fault has been discovered, time would be lost and food would likely not be saved or used, resulting in a lot of waste which could be in the region of thousands of pounds.
By automating this process with digitised data collection, ANT Telecom provided a more efficient and reliable process that ensures food quality and helps to reduce food wastage. Staff no longer need to manually record and document fridge temperature daily to comply with HACCP, as this is now done automatically. Furthermore, if there is an issue, an alert is triggered far earlier in the process providing the team time to either fix the fault or move the food, helping to minimise waste.
Avi Rosenthal, senior engineer, Maidstone and Tunbridge Wells NHS Trust adds, "We have a more robust process now. If there is a power outage in the IT Hub room, our Uninterruptible Power Supply will automatically kick-in to keep the equipment running, and at the same time our IOT monitoring platform will detect the issue and immediately alert members of the IT team directly on their phones. The process is robust because the response team must acknowledge the alarm, otherwise it escalates to other members of the team. We have the same process for the HVAC system.
Niall Roberts Sales Manager at ANT Telecom says, "The Trust's investment in IoT technology has already proven to be a big success for Maidstone Hospital. Not only has it automated many time consuming manual processes, it has digitised all data making it easy for management to review and make improvements. Responding to a temperature threshold spike in one of the plant rooms resulted in the quick resolution of an issue which would have otherwise gone unnoticed. The infrastructure is now in place to enable the trust to easily expand the solution to deploy wireless sensors to monitor areas such as energy usage, CO2 levels, medicine and vaccine storage, and water safety (to prevent legionella). This will make compliance related tasks far more reliable, less dependent on individuals and help free up their time to concentrate on providing critical care to patients."