Holly Lodge safeguards staff and streamlines communication capabilities with dedicated DECT platform from ANT Telecom
The unique housing development, designed for people with autism and learning disabilities, sought to improve lone worker and service user safety, whilst also addressing communication needs throughout the development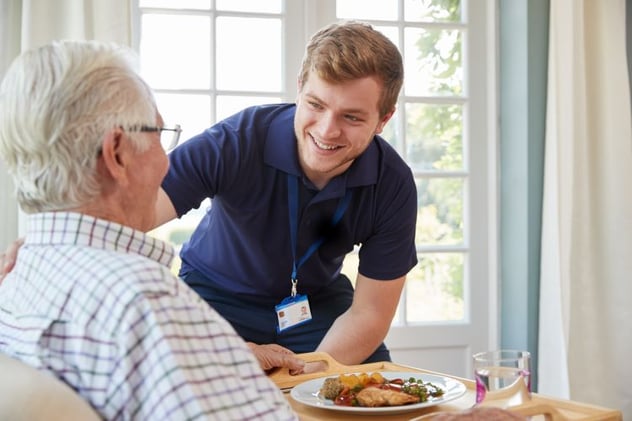 Holly Lodge was built by national charity Choice Support in 2013 and provides a stepping stone into the community specifically for people with autism and learning disabilities who present with complex challenging behaviours. Holly Lodge is a unique housing development that combines bespoke design, assistive technology and environmentally friendly features to help the staff and individuals it supports to feel safer.
Holly lodge sought the help of ANT Telecom to improve health and safety risks for staff who provide one-to-one care in the service users' accommodation. The previous lone worker solution in place was deemed unreliable, with some alarms not being relayed to colleagues within the time required and, in some instances, not being processed at all, with false alarms also common. There was also no activity log available to prove what did or didn't happen when an alarm was activated.
Stuart Hood, Technical Services Supervisor, Choice Support comments: "Due to the sensitive nature of the work we do, there is a lot of consideration towards any new system as it needs to be accepted by both the staff and the service users. Service users can react negatively when there is a change in their daily routines and having audible or visual alarms going off is a situation we need to avoid. We needed our staff to be able to raise an alarm discreetly to advise our colleagues that we have a potential situation arising and to assist in a non-alarming way, so not to elevate the situation but to diffuse it. The responders need to know exactly which service user's room the alarm was sent from, as entering the wrong room could result in other service users becoming agitated."
During the consultation process, ANT Telecom was able to draw on experiences deploying similar systems for its customers and as a result, recommended that Holly Lodge implement a two-stage alarm process via a dedicated IP DECT platform combined with base stations, alarm server, room locators and ruggedised DECT lone worker handsets. In addition to the discreet alarm process, there's also a full red alert option where staff can pull the device's ripcord and colleagues know to respond as quickly as possible, to reduce the risk of harm to staff.
The new DECT infrastructure also enabled the team to be able to communicate across all areas of the site. Initially, this was not deemed to be a priority but has proved to be a significant benefit in assisting staff and agency workers with medication administration. Because they now have direct communication with the control room they can check times and medication types without having to leave the service user, or spend time locating the care worker.
Melanie Bently, Service Manager, Choice Support commented: "The communication element has greatly improved how we work on site and has reduced time that was previously required for medication administration and processing service users' visitors. It also minimises the contact from multiple staff with service users, which previously caused increased anxiety levels."
Alarms are sent out and delivered to the team within two seconds of being triggered and the system also records a full audit trail of what happened and when. Each handset can be tested at the start of each shift without sending alarms out which provides reassurance to the team that the handset and its alarm types are working, should they need to use it.
Melanie continues: "Since the new solution has been installed by ANT Telecom the response from all team members has been very positive. We've used the discreet alarms several times and it has worked very well in the way that we can respond in the correct manner and to also know exactly which room to respond to. The full red alert has also had to be used and again the way the system works has enabled us to respond in the quickest and best way possible."
Niall Roberts, Account Manager at ANT Telecom comments: "It has been a great pleasure working with the team at Holly Lodge. They have prioritised the issue of safety and deployed a solution which not only safeguards service users but also their staff, whilst also addressing communication needs in the process. The team have had to raise alarms in potentially volatile situations and the system did exactly what they needed it to do. The system has now been in for over a year and to get such great feedback is extremely pleasing."