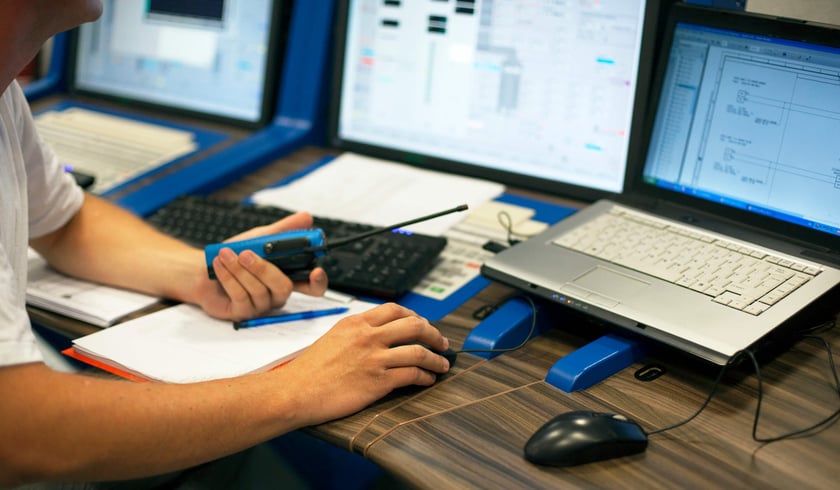 Radio-based communications provide comprehensive health & safety solution and increases efficiency of maintenance processes on wind farms across Scottish Highlands
A global energy provider and leader in wind energy, is relying on ANT Telecom for its lone worker solution deployed across nine of its wind turbines spread across the Scottish Highlands. The radio-based communications system is helping to ensure the health and safety of remote workers maintaining the wind farms, whilst also increasing the efficiency and speed of the maintenance process.
ANT Telecom's expertise in engineering and designing telecommunications solutions has provided the energy company with a robust, cost-effective system that ensures site-wide and cross-site coverage in a geographically challenging territory.
A spokesperson from the energy provider comments: "Our engineers maintaining the wind farms work in an extremely isolated environment. Not only do we have a duty of care to ensure that their health and safety is ensured, but we recognise the value of effective communications in increasing the efficiency of the maintenance process.
"Our challenge had always been finding a solution to this that would work across the undulating terrain of the Scottish Highlands, and do so consistently and cost effectively."
The energy company started working with ANT Telecom following a consultation period, during which ANT undertook an in-depth review of its requirements and working processes to ensure that the recommended communications system would work.
The solution ANT devised included a trunked radio system where antennas were installed the top of the wind turbines to provide the best site wide coverage and minimise any communications dead spots. Staff also carry ruggedised two-way digital radio handsets with lone worker functionality.
The system also provides:-
Site-wide radio coverage throughout an individual wind farm;
Panic buttons to trigger alarm;
Tilt sensors to raise alarms in case of man-down;
A dispatcher unit to collate and distribute alarm messages. This also keeps an audit trail for investigative purposes;
An integrated solution: to keep costs low the solution interconnects with the incumbent infrastructure on the wind farm itself and between sites. This has enabled cross-site communication and the ability to escalate alarms to a central control centre.
The system ensures that lone workers are connected to colleagues across the site. It means that alarms are triggered immediately in the event of an incident, and the incident managed accordingly, but also that engineers can communicate in real-time with the central control team to streamline the maintenance process.
For example, ANT's system allows engineers to request that power is transferred, or a turbine is shut down whilst in situ. They can also request authorisation to work on different parts of the turbine in real-time through the radio system, whereas previously they would have physically had to go back to the main control point.
The spokesperson concludes: "The ANT system means that we are saving time and resource, whilst looking after our workers' health and safety. Moreover, it is highly cost-effective. I cannot envisage running our wind farms without the system."