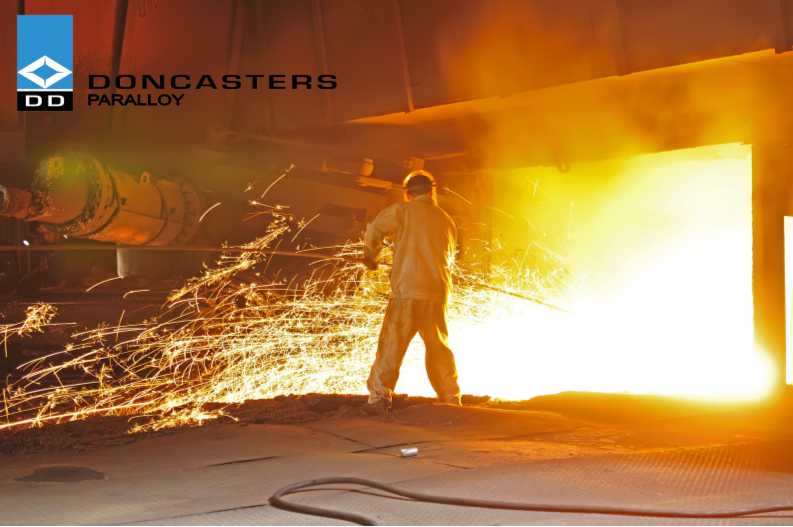 ANT Telecom provides Doncaster's Paralloy with a lone worker solution to protect its employees working in isolation and in hazardous conditions

Automated communications specialist, ANT Telecom, announces it is working with Paralloy, a leading manufacturer of specialist cast tubes and fittings for use in high temperature and corrosive environments, to provide a lone worker solution that will enhance the safety of its 'at risk' workforce. These include those working at height and with hazardous materials, as well as those working unsociable hours and on their own for long periods of time.
Paralloy is part of a global company that operates across the UK, manufacturing precision components and assemblies for different markets including aerospace, industrial gas turbine and petrochemical. Prior to its work with ANT Telecom, it was operating a buddy system for its employees at its site based in Billingham, whereby a lone worker would check in and then receive check calls from security every thirty minutes, which proved to be a time consuming manual process and not as reliable and robust as the business wanted it to be.
ANT Telecom's Alarm Messaging Server (AMS) offers a flexible approach to lone worker solutions. Alarms from lone workers can be delivered to the AMS by SMS, voice call, WiFi, Two-way radio, contact switch or over an LAN/WAN IP connection.
As part of the AMS, ANT Telecom has provided Paralloy with six GSM mobile lone worker safety devices, equipped with a panic button and tilt sensors, and fitted with GPS. Now, if staff have an accident they can immediately raise an alarm by pressing the panic button. Similarly the tilt sensor triggers an alarm automatically if the user is rendered unconscious. Alarms are then distributed to assigned responders, with the first person who responds accepting the "task" and notifying the remaining responders that the alarm is being managed. Furthermore, the lone worker device has automatic hands free answer feature, which can be activated when called by permitted parties. It also means the responder can listen in to background noise to assess the situation and whether the user is rendered unconscious if there is no response.
Philip Rees, EHS Manager, Paralloy comments, "The nature of the job involves our employees working with molten metal and furnaces, which are highly hazardous. It is very physical work and many work unsociable hours. We want to be able to give them peace of mind that if they have an accident or fall ill whilst on their own, processes are in place so that help will arrive quickly and efficiently."
There are a number of examples where ANT Telecom's solution is facilitating improved lone worker safety. In one case, an employee works at an offsite storage facility using a fork lift truck to unload wagons and can often be working on his own. In addition, one employee arrives on site early over the weekend to prepare the furnace for the week, which holds 2/3 tonnes of molten metal. This involves working at height and in hot conditions.
Philip continues: "When implementing a new solution, we wanted to review the entire process from start to finish, from how an employee raises an alarm to who will be alerted by the alarm, who will respond to it and who would investigate the alarm in more detail and locate the injured or unwell person. ANT Telecom fully understood this and was able to design a solution around us. The implementation process has also been very straightforward. They came in, set everything up, showed us how to use it and it's been seamless since."
Across its Billingham site, Paralloy has 200 staff in a variety of different roles. Following implementation, plans are underway to identify other areas where the solution can be used.