Exclusive wedding venue company sought to instill confidence for wedding couples and guests that events can continue safely, through innovative use of temperature monitoring technology.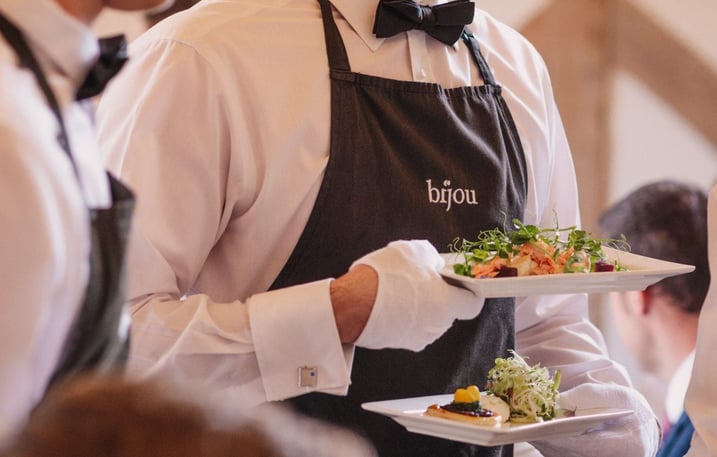 Family-owned and run company, Bijou Wedding Venues, that offers exclusive wedding venues coupled with exceptional food and service, is improving its safety in response to the Covid-19 pandemic by implementing a state-of-the-art body temperature monitoring solution from ANT Telecom to reduce the risk of virus transmission.
With weddings able to take place again, albeit with a restricted number of guests, Bijou Wedding Venues therefore wanted a solution that could enable special days to go ahead with confidence and reached out to ANT Telecom to implement its thermal imaging cameras at wedding venue entrances to ensure a significant reduction in risk to guests.
With Bijou operating across a range of venues, the cameras will be used to scan guests discreetly as they enter the venues to ensure minimum disruption to the day, and allow full focus to be on the couple's celebration with families and friends. It comes as part of a range of other initiatives the company is implementing, such as changes to seating arrangements to ensure ample distancing; provision of outdoor ceremonies where possible; new methods of serving food and drink; as well as many other adaptations to minimise risk.
ANT Telecom's temperature monitoring cameras can be set up very quickly and are easy to use. The camera can detect multiple people at the same time, so is perfectly suited to scan wedding guests entering the venue.
Sam Cutmore-Scott, Managing Director, Bijou Wedding Venues, comments: "We've made a range of changes in light of the pandemic to ensure that weddings can continue as planned and we're pleased to offer couples this extra layer of safety alongside other measures. The temperature monitoring cameras allow us to protect all of our guests and staff right from the entrance of the venue. This is one of our key initiatives, and on top of this our exclusive venue model means venues can be completely sanitised between events and essentially acts as a private home for the couple, unlike hotel venues which have other people and staff entering and leaving the site."
Upon camera detection of a temperature above the guidelines, that guest can be discreetly notified by a nominated person on behalf of the couple and alternative arrangements made, for instance inviting them to watch live streamed footage of the ceremony.
Klaus Allion, Managing Director, ANT Telecom, states: "We're delighted to support Bijou in enabling couples' memorable days to continue and take place as close to as expected as possible. Our cameras support fast temperature measurement with discreet notifications to ensure minimal disruption and peace of mind for both the couple and guests at the venue, as well as staff. It's an essential component of hospitality and event management and will help many types of gatherings similar to this take place safely as the fallout from the pandemic continues."