Smartphone apps and devices
Smartphone Apps
GSM lone worker devices and apps require no central infrastructure to enable the devices to work. By purchasing a SIM card from a GSM provider such as Vodafone or O2, you can enable the device to work throughout the world, providing there is mobile coverage. And as lone worker alarms are rare, monthly mobile bills are relatively low.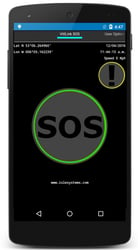 SOS Smart
This latest application is compatible with any Android smartphone and protects staff when working alone. To trigger an alarm, users simply press the SOS widget on the screen or alarms can be raised automatically based on 'man-down' functionality. Colleagues are notified to the incident either by receiving an SMS message or via the PPS Management System. As smartphones power-down to save battery life or lock screen for security purposes they can be difficult to access in an emergency. To overcome this very issue the URSOS Button was specifically designed.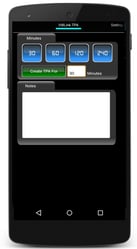 TPA Smart
This smartphone app for Android smartphones simplifies the process of starting a TPA (Timed Personal Alert) check-in timer and managing timer reminders.
When the timer is started the user will recieve confirmation text message stating the start time and the number of minutes the timer will run for. At pre-set intervals, up to 4 reminder SMS text messages or notifications within the app are given to the user. Users can extend the timer or cancel the timer at any point. If the user fails to stop the active TPA an alert will be automatically generated once the timer expires.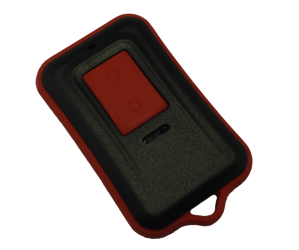 SOS One
SOS One (UrSOSButton) is a small and lightweight device that can be attached to a set of keys. The button works in conjunction with the Smart SOS app enabling it to send SMS text alerts and automated voice call alerts with a single press of a button even if the screen is locked.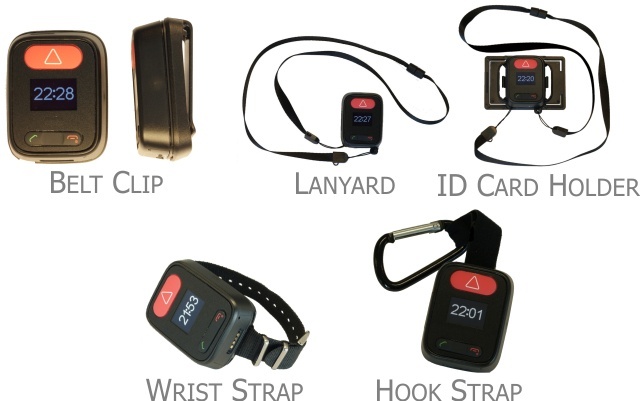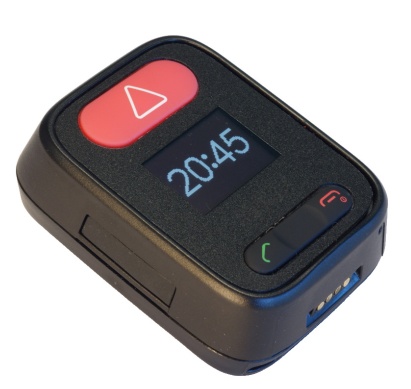 Click
The Click is small lightweight, very easy to use and adapts to a users' specific needs. Accessories such as a belt clip, ID card holder, Lanyard with ripcord, watch strap and more all make the Click a very versatile personal emergency alarm.
A large SOS button is easily accessible on the front of the device and can be configured to activate on a single press or a long press of between 1 and 5 seconds (configuarable). User feedback can be given audibly or by vibration. Silent activation is also available.

D.A.N Shalosh
The D.A.N Shalosh is a simple to use lone worker handset. Alarms are easy to raise by pressing the big red panic button. Automatic alarms can also be triggered based on; Fall, Tilt, No-Motion and Time alarm.
The D.A.N Shalosh uses GSM networks to send out SMS messages or to initiate 2 way telephone voice calls. Location is possible with built in GPS.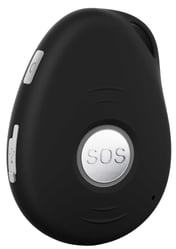 Go
Go is small and very light, only 36g and very simple to use. Its single large SOS button makes it easy to activate and it's small enough to attach to a set of keys.
GPS positioning with an accuracy of less than 10m, Fall and Impact detection with pre-warning, a battery capabale of providing up to 3 daysof normal use and IPX5 water resistance makes this device extremely versitile.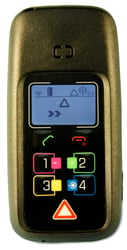 Protector
Protector is a dedicated lone worker device that contains its own integrated mobile phone technology. The Protector has been designed to provide lone worker SOS and optional Man Down Facilities in normal and harsh environments. GPS positioning is also available which when implemented can provide accuray of less than 5m. With the additiona of a lanyard this unit can be worn around the neck giving the user access to SOS facilities.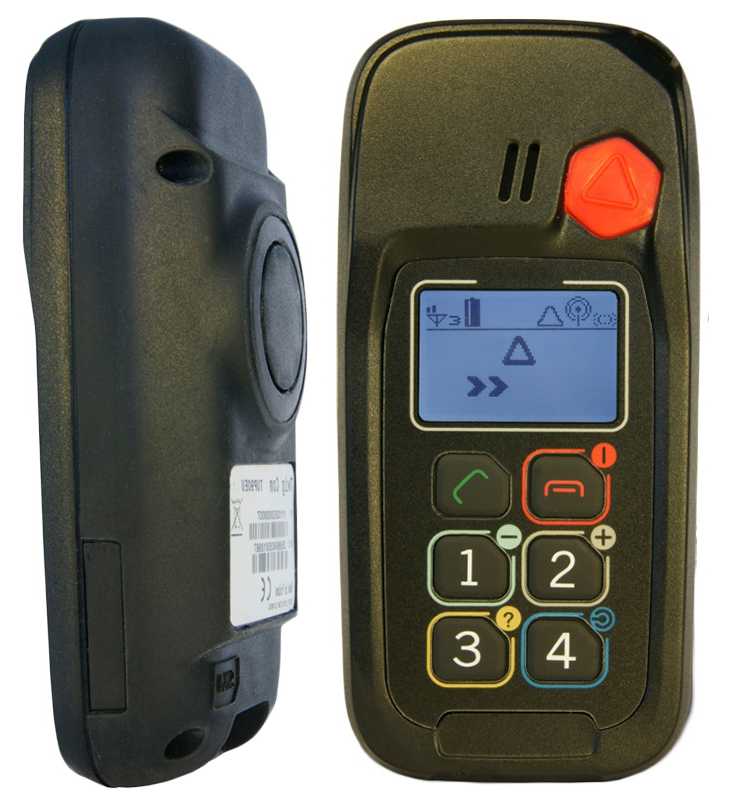 Protector Pro
Protector Pro is a dedicated lone worker device that contains its own integrated mobile phone technology. This device is 3G enabled, has a large dedicated SOS panic button, extra loud speaker, extreme vibration feeddback and integrated mobile phone technology. The Protector Pro has been designed for lone workers in noisy environments and/or areas with only 3G coverage. GPS positioning is also available which hen implemented can provide accurcy of less than 5m.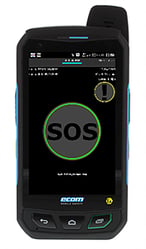 Smart EX
The Smart EX is an ultra-rugged, LTE/WiFi/Android smartphone with Zone1/21 or Zone 2/22 ATEX certification. The Smart EX is outfitted with unrivalled features such as a touch screen that can be viewed in direct sunlight and easily used with dirty or wet work gloves. An extra loud speaker, noise cancellation, ppwerful battery, resistance to drops and water and a 3 Year comprehensive warranty are just some of the features of the Smart EX that provide peace of mind to enterprises and works alike.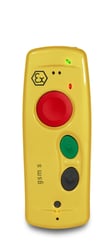 GSM S EX
The GSM S EX is an ATEX approved lone worker device. Alarms are easily triggered by pressing the big red panic button. Automatic alarms can be set up to trigger an alarm in the event the user is rendered unconscious. Such alarms include Tilt, No-Motion and Time.
In the event an alarm is raised the handset can send a SMS message or initiate telephone calls to alert colleagues or can work in conjunction with ANT's Monitoring and Alerting Solution.