Taking care of hospital staff and assets
Hospitals face a particular challenge in keeping their staff and equipment safe. With ANT Telecom's staff protection and asset tracking solutions, you can relax.
Over the past 30 years ANT has provided hospitals with paging systems that have integrated lone worker functionality that not only improved communication but enabled staff to raise alarms if attacked or injured. More recently, ANT have added Asset Tracking systems to their portfolio to fulfil a growing requirement, especially within hospitals.
We can add staff protection functions to any mobility setup. You can protect staff working alone or in challenging situations, using our handsets with panic buttons and tilt/no-motion sensors. These can trigger an alarm even in the case of unconsciousness. Alternatively users can receive automated check calls at pre-determined intervals, with alarms when users fail to respond.
Administering and controlling a substantial hospital asset base is often both complex and expensive. Locating specific equipment for maintenance, upgrades or utilisation can be difficult and extremely time consuming. In some cases it might be necessary to purchase or rent substitutes for misplaced equipment resulting in further costs. Theft of vital assets might only be discovered when they are needed in an emergency.
An asset tracking system based on a real-time location system (RTLS) from ANT Telecom offers an attractive and realistic solution. RTLS provides tags for your devices and equipment, enabling you to check their location at any time. This type of system reduces the cost burden of surplus equipment, and makes managing assets simpler, more efficient and generally more accurate.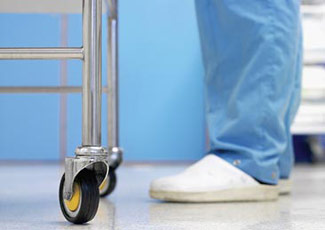 "In 1999 the Trust installed an ANT Telecom voice and data paging system across two acute hospitals, that has proved to be very reliable, robust and easy to use. Over the years we have needed to adapt the system to fit the Trust's growing needs and we have found the Account Management and Engineering Teams to be responsive and adaptable in their thinking, providing solutions that fit the Trust's requirements rather than their portfolio. Their service provision and continuing service support has and continues to be of an exceptional standard."
Telecommunications and Technical Services Manager, Ashford and St. Peter's Hospitals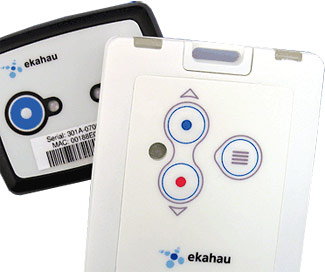 ANT can give you more time to care for patients, service equipment and increase patient throughput