Welcome to the latest edition of ANT Telecom's quarterly newsletter.
---
This issue showcases a range of topics, from the importance of telephony and business continuity, real time location systems to Digital Mobile Radio (DMR). The importance of replacing dated communication technology can too often be overlooked, when in fact to improve service and make efficiencies companies must examine not only their communication devices but their overall communication strategy.
At ANT we are passionate about finding the right solution for each of our individual clients.
We take pride in the range of solutions we provide and the partners that we work with. For example, DMR - a relatively new offering - allows greater coverage with less infrastructure, fewer points of failure, more reliability and better quality of service within the right setting.
When recommending a solution it really does come down to the individual requirements of the teams that are going to be using the technology and the business needs. Every project and every business is different; therefore we closely examine a company's business needs to establish the best options for each scenario. By establishing a user 'wish list', we can marry these to the business requirements and ensure that the solution delivered meets both the practical, logistical and day-to-day needs as well as providing a future-proof communication strategy.
Companies should look for this type of consultative approach from any telecommunications provider. Most companies would benefit from a review of their communication devices and strategy, to see if new technology may actually be of benefit to them. Allowing this time to talk to and develop our customers, means that we enjoy long lasting relationships that continue to deliver solid ROI.
I hope you enjoy this issue!
Niall Roberts, Area Sales Manager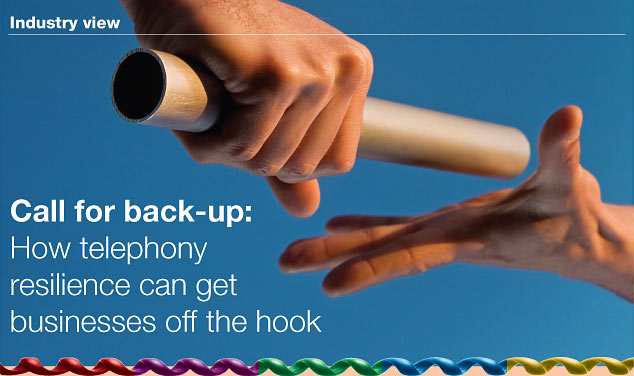 Chris Potts, Marketing Director at ANT Telecom, examines the impact that a loss of telephone services can have on a company and how telephony can play a major role in delivering efficiency, productivity and customer loyalty. But if companies are to deliver the promise of unified communications, telephony must be integrated into companies' data networks and business continuity plans, rather than the languishing as the poor relation of IT strategy.
Maintaining business continuity is widely acknowledged as a priority for all professional organisations. In the digital age, where business communications are carried out across a variety of channels, the dependability of a company's telecommunications infrastructure is vital to its long-term well-being. As a consequence, the ongoing development and implementation of Disaster Recovery plans that prepare companies for unexpected technical failure are both important and commonplace.
But does corporate attention on Disaster Recovery place a disproportionate focus on IT resilience and maintaining the data network? With the telephone still regarded as the primary business communication tool, why is it that many companies still fail to integrate telephony into their Disaster Recovery plans? The financial and operational implications of telephone outage on business performance are huge. Conversely, the integration of leading-edge telephony systems into companies' wider data networks not only offers major efficiency and productivity gains, it is also simple to implement and highly cost-effective.
Building redundancy and resilience into your telephony system is therefore critical. That way, if the unexpected happens or disaster strikes, your IT department is off the hook - but your phones don't have to be.


Newcastle Upon Tyne Hospitals
NHS Foundation Trust sees
multiple benefits from
implementing real time location
system from ANT Telecom


Following the implementation of campus wide Wi-Fi at Newcastle upon Tyne Hospitals NHS Foundation Trust (NUTH) for accessing patient data, the Trust decided to explore further uses for the network. NUTH decided to implement a Real Time Location System (RTLS) to aid the locating of specialist medical equipment and required a solution that could operate via the exiting Wi-Fi network, without installing any additional equipment. The ANT Telecom RTLS solution appealed to NUTH due to the ease of implementation and potential time savings.

Bob Beckwith, Data and Telecoms Manager, Newcastle upon Tyne Hospitals NHS Foundation Trust comments:

The ease with which the ANT Telecom RTLS solution integrated with our current network meant there was very little work to do. We could simply attach the tags to the medical devices and get started with minimal disruption.

He adds: Getting the solution ready for use was relatively straight forward, the challenge was introducing it to staff for use in clinical environments. That is where the support of ANT Telecom was used; they talked to staff within multiple directorates to establish what their requirements were. This End User focused approach ensured that the needs of the business were met.
Click here to continue reading

Remote control:
empowering the
mobile workforce

Chris Potts, Marketing Director, ANT Telecom, explores how videoconferencing can help organisations meet their strategic objectives in a changing business environment.
The rapid increase in remote working continues to shape the business landscape. As technological advances provide innovative new ways to connect and support an increasingly mobile workforce, the trend towards homeworking is gathering pace. In England and Wales alone, more than 10% of people now work remotely. Business leaders predict that in the next decade over half of all employees will work from home. This developing trend, along with the proliferation of mobile, social and digital media providing instant communication opportunities, has become a catalyst for an increased uptake in leading-edge videoconferencing technologies as companies seek new ways to optimise their mobile workforce.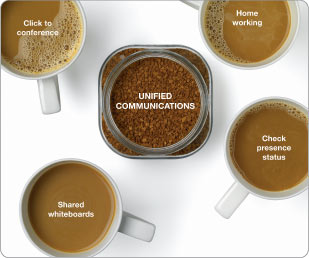 Videoconferencing is emerging as a highly valuable channel of business communication. Once regarded as a luxury reserved for senior management and requiring expensive, high-end videoconferencing suites, developments in technology are making communication via video accessible to employees throughout any organisation – irrespective of
their location.

ANT and Hytera

collaborate

to offer


tailored

digital mobile radio

solutions

Partnership allows ANT Telecom to offer quality, cost effective, tailored digital mobile radio solutions and excellent customer service.

The bespoke communication provider, ANT Telecom and designer and manufacturer of wireless communication equipment, Hytera, last month announce a working partnership which will provide customers with tailored digital mobile radio (DMR) solutions.

The partnership will enable a DMR open digital radio offering capable of voice, data and a range of additional features and applications to be tailored to individual customer needs.

Chris Potts, marketing director, ANT Telecom comments, "Hytera is at the forefront of the industry and offers leading technology. As a solutions provider we constantly strive to work with manufactures like Hytera who want to understand the market better and come up with the right products for our customer base."

He added, "It is imperative that we can partner with a manufacturer such as Hytera when our customers' require more than a standard off the shelf solution such as those provided by other large multinational manufacturers."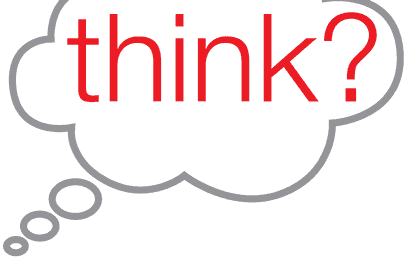 Let us know what you think about any of the articles.
Or if you would like to discuss something we would be delighted to hear from you.
Call 01494 833123
ANT Telecommunications Limited, Swift House, Peregrine Business Park, Bucks HP13 7DL
Telephone: 01494 833100. Fax: 01494 833101. Email: info@anttele.com www.anttele.com