ANT and Hytera
collaborate
to offer

tailored
digital mobile radio
solutions
Partnership allows ANT Telecom to offer quality, cost effective, tailored digital mobile radio solutions and excellent customer service.
The bespoke communication provider, ANT Telecom and designer and manufacturer of wireless communication equipment, Hytera, last month announce a working partnership which will provide customers with tailored digital mobile radio (DMR) solutions.
The partnership will enable a DMR open digital radio offering capable of voice, data and a range of additional features and applications to be tailored to individual customer needs.
Chris Potts, marketing director, ANT Telecom comments, "Hytera is at the forefront of the industry and offers leading technology. As a solutions provider we constantly strive to work with manufactures like Hytera who want to understand the market better and come up with the right products for our customer base."
He added, "It is imperative that we can partner with a manufacturer such as Hytera when our customers' require more than a standard off the shelf solution such as those provided by other large multinational manufacturers."
Digital radio has, in recent years, reenergised the radio market and has given users the chance to replace traditional analogue radio systems with a more effective multi-purpose digital offering. Digital radios are now more like a smartphone when compared to a traditional analogue radio, with increased functionality, including safeguarding lone workers and issuing alarms within a single device.
John Whitcomb, Sales UK, Hytera Communication (UK) comments, "There are many businesses that have been analogue radio users for a number of years and that now require the features that digital radio offers. The partnership between ANT Telecom and Hytera gives ANT the perfect portfolio to offer its broad customer base."
Potts comments, "Partnering with Hytera allows us to provide our customers with quality, value for money, digital products which is important. Price is still a major factor in the decision making process for our customers. However, having a good quality product that performs to the customers' expectations in this digital age is also key."
Hytera has a UK based office and therefore is able to offer ANT Telecom, and joint customers, the service they require in terms of communication and customer service. The sales team, service desk and all the support staff at Hytera are able to provide telephone support to answer questions and provide additional information as required.
Whitcomb comments, "At Hytera we are small enough to still be able to answer the phone to our systems integrators rather than them speaking to a large corporate machine and not receiving the quick responses they need. It is important for ANT to have direct contact with us and for our engineers to enable them to provide personalised solutions for their customers."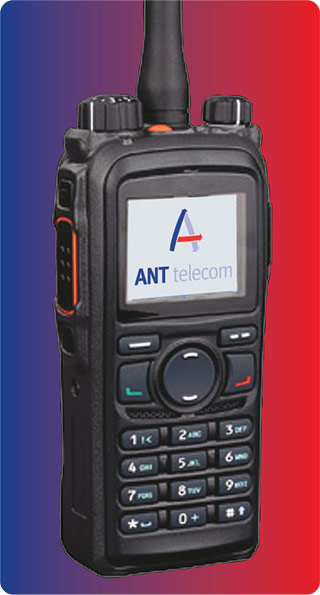 Potts expands, "A key part of a relationship with a customer is the customer service we provide, and we require that same service from our suppliers. We deal with many different products and solutions and we could not be in a position that we could respond to our customers' needs without this relationship."
In order for a successful partnership there must be both good communication and a good working relationship with both partners seeing benefit from working together. Whitcomb comments, "We have an excellent working relationship with ANT Telecom and we also benefit from working with them. ANT Telecom has quality customers and the expertise within their organisation to deliver systems infrastructure projects on our behalf. All our business is indirect and, as we do not sell direct to users, we rely on the value that is added by our systems integration partners."
Whitcomb concludes, "DMR is the commercial digital mobile technology of the future which lends itself perfectly to ANT's customer base and I anticipate an excellent and long standing relationship with ANT Telecom."