LATEST NEWS
Last updated October 2016
Why progressive telecoms doesn't have to be an In/Out choice
The In/Out debate may have dominated the UK throughout 2016, but the discussion has rarely extended to telecommunications.
Yet as British businesses battle to leverage the benefits of new technology, many are looking at their existing telecoms systems and grappling their own referendum; do they allow their legacy system to Remain? Click here to continue reading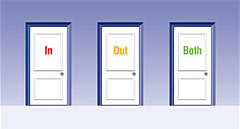 DANGER, KEEP OUT! Protecting staff working in hazardous ATEX environments
When it comes to sites containing explosive atmospheres, health and safety managers have additional concerns when looking after the health and safety of their staff and contractors. Whole sites or areas of a site need to be restricted and processes put in place to guarantee everyone is made aware when they are about to enter a zone 1/21 or 2/22 environment... Click here to continue reading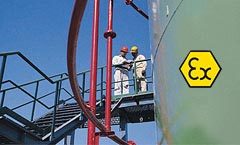 Read about ANT Telecom's award winning engineers

Engineering is about solving problems and this is exactly what ANT Telecom's team of skilled engineers do every day. Here, two of our engineers talk about the work they did that led them to win an award for a customer project.
More than just a cost saving: Why SIP Trunking offers benefits to organisations of all sizes

To date, much has been made of the benefits of Voice over IP (VoIP) and SIP Trunking for the small to medium sized business; with the majority of the focus being on cost savings.