Success at real-time location system event in collaboration with Newcastle Upon Tyne Hospitals NHS Foundation Trust
On Thursday 19th September, in conjunction with the Newcastle upon Tyne Hospitals NHS Foundation Trust (NUTH), ANT Telecom hosted an open day and live demonstration of its Real-Time Location System (RTLS) or asset tracking solution at The Freeman Hospital, Newcastle.
The event was attended by 65 NHS employees and informed attendees of the many benefits to be gained by implementing a RTLS solution. NUTH has been using the technology to save money and improve efficiency through the easy location of mobile medical equipment, patients and hospital beds.
Jeff Stephenson, EME Services Officer, Newcastle Upon Tyne Hospitals NHS Foundation Trust comments,

The basic principle of the asset tracking or RTLS solution is delivering a number of benefits; one is resource efficiency from a maintenance perspective, in terms of locating an item when maintenance is due. Equipment can now be accurately tracked on the computer, saving our technicians' valuable time.

The event showcasing the technology received positive feedback from attendees with 64% saying that they agreed that the organisation of the event was very good and 36% strongly agreeing. Attendees were also impressed by the RTLS demonstration, with all attendees either strongly agreeing or agreeing that their hospital would benefit from an RTLS solution. And similarly when asked whether their department would benefit from RTLS 58% of attendees agreed and 17% strongly agreed.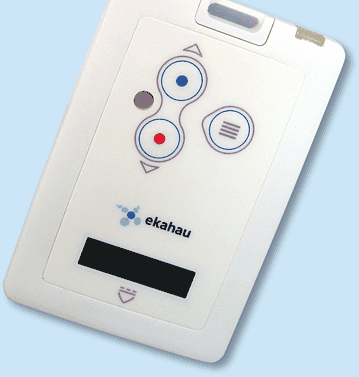 Chris Potts, marketing director, ANT Telecom comments,

We are pleased that our first RTLS demonstration was such a success. It is great to speak with the people who can benefit from this technology and hear the problems they encounter on a daily basis. We now hope to work with the attendees with the aim of solving similar location issues.

ANT Telecom hopes to further demonstrate the benefits of the RTLS solution by working with other trusts and via future events. For more information about this technology and upcoming events, please click here.