ANT Telecom provides Nottingham City Council with a lone worker solution to integrate with its CCTV control room
Automated communications specialist, ANT Telecom, announces its partnership with Nottingham City Council's CCTV Control Room to provide a lone worker solution that will further help ensure the safety of council workers. These include thousands of staff who visit tenants and residents, those working within the community and also those working out of hours, in remote locations and in isolation.
Nottingham City Council's CCTV Control Room has selected ANT Telecom for its reputable lone worker system and intends to sell the solution internally to other departments to replace and improve upon their existing lone working systems. It is intended that there will eventually be one central system owned by the council rather than multiple contracts with various external companies.
The flexibility of ANT's lone worker solution allows it to work seamlessly with an array of different end user devices or apps that staff can choose from. This will enhance their personal security and safety by providing them with a discrete option should they need to raise an alarm for help. Through the solution, if a member of staff sends an alarm, it will now immediately go to the CCTV Control Room and cameras placed around the city will zoom in on the area where the alarm was raised and all activity is recorded.
Neil Harvey, Operations Manager CCTV, Nottingham City Council comments, "We have worked with ANT Telecom for a number of years using its door entry system for our high rise blocks. Having seen the benefits from this reliable system, when we began looking for a lone worker solution, we had no hesitation in approaching ANT Telecom to work with us on this new project."
Neil continues, "Increasingly councils have to operate with limited budgets, however, the health and safety of employees remains a top priority. I view this project as a way to not only improve our working practices, by partnering with a specialist provider to create a lone worker solution to integrate with our CCTVs, but also to ensure each department and each worker has piece of mind that staff are protected when needed, 24/7.
"I also see this as an opportunity to create a single, holistic lone worker solution for the council, which will also enable us to save money on our multiple, existing contracts."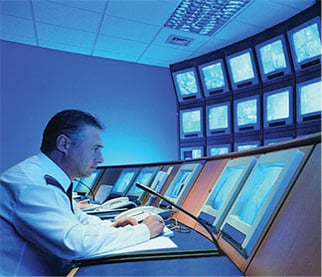 ANT Telecom's lone worker solution will initially be deployed by two departments that are responsible for 750 members of staff, and are currently paying an external company or have staff call every ninety minutes to check on them, which is very time consuming and resource heavy. Neil concludes, "We have a duty of care to all of our workers and supplying a trusted solution, with round the clock CCTV coverage, helps us make sure that those working on their own have the extra protection they need. Without an efficient and cost effective solution in place, departments will continue to use vital time, resource and money.
"Our partnership with ANT Telecom will result in the best possible protection for the council's lone workers with the further enhancement of CCTV monitoring access. Throughout the whole process ANT Telecom has always been available for support both technically and in terms of our vision to have just one integrated lone worker solution. Overall it has so far been a very successful project and we look forward to continuing the implementation process and selling the solution into all of Nottingham City Council's departments."