Smartphone lone worker apps
This latest application is compatible with any Android smartphone and protects staff when working alone. To trigger an alarm, users simply press the SOS widget on the screen or alarms can be raised automatically based on 'man-down' functionality. Colleagues are notified to the incident either by receiving an SMS message or via the PPS Management System. As smartphones power-down to save battery life or lock screen for security purposes they can be difficult to access in an emergency. To overcome this very issue the URSOS Button was specifically designed.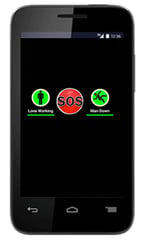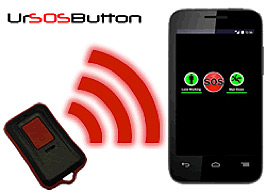 URSOS Button
URSOS Button is a small and lightweight device that can be attached to a set of keys. The button works in conjunction with the Android smartphone app via Bluetooth enabling it to send SMS text alerts and automated voice call alerts with a single press of a button even if the screen is locked.
There are two versions of the solution available URSOS button Personal and Business. For further information please click on relevant link below or give us a call on 01494 833123.
URSOS Button Business Brochure
URSOS Button Personal Brochure