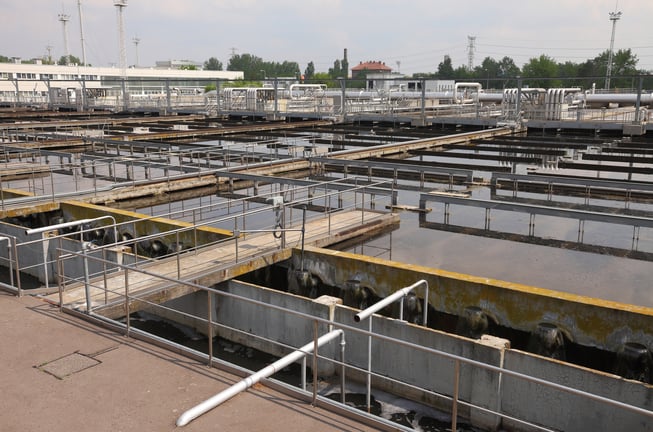 Previously, we have discussed the challenge of safety issues surrounding lone workers. For many kinds of businesses, it is hard to avoid sending workers out to perform work on their own. This can make it difficult to ensure the workers' safety, especially in industries like manufacturing that involve heavy machinery and the potential for dangerous situations. On the other hand, there have been some positive developments in this field. The advent of various new technologies has enabled companies to more effectively communicate with their travelling workers, as well as to respond more quickly in the case of problems. As a result, the situation has improved.

Unfortunately, however, tragedies still occur regularly. The following case perfectly exemplifies the problem of lone worker hazards.



The South West Water Tragedy
Robert Geach, a catchment operator for South West Water, was killed on 30 December 2013 while performing his duties. He was working on a sand filtration unit at the premises of Falmouth Waste Water Treatment Works when he fell into the water tank and drowned. He was found by a colleague after not returning calls, having last being seen working on the unit. The colleague did not reach him until several hours after the lone worker system had been activated.

The death was investigated by the Health and Safety Executive (HSE), who determined that South West Water had been negligent in ensuring that the task was adequately safe. The charge was made under the Health and Safety at Work Act of 1974. The company pleaded guilty to the charge, resulting in a £1.8m fine. They were also ordered to pay costs amounting to over £40,000.

An HSE inspector elaborated on the details following the hearing, claiming that the death was preventable. Specifically, she said that the company should have decreased the size of the hatch leading to the filtration device. Moreover, the working task itself involved some obvious dangers, such as close proximity to the water tank. According to the HSE, the risk to Geach could have been minimised significantly if proper safety precautions had been observed. Instead, the company neglected to take several simple measures.

Faulty Communications Practices?

Later reporting suggested that problems with the company's communications system could also have contributed to the accident. Following the death, South West Water modified its lone worker call system. Previously, it had observed a maximum wait time of three hours before investigating. They changed that wait time to 1.5 hours after the incident, and later scrapped the system altogether for a different set of technologies. The replacement system contains a number of innovations, such as improved telecommunications equipment, worker tracking technology, as well as physical sensors that detect if a worker has fallen.

Making matters worse, the company had experienced a similar accident as far back as 2009, when a worker fell into a tank and was not rescued for over an hour. The prosecutor attending the Geach case alleged that despite the time that had passed since that incident, South West Water had not taken any meaningful action to improve their safety procedures.

Some Industries Particularly Affected
It can be hard to ensure the safety of workers at the best of times, but some industries and working environments make the task especially daunting. Fields like manufacturing, which can involve dangerous equipment and significant numbers of workers who travel to various sites, have an especially high rate of lone worker hazards.

Such environments often warrant a more involved set of procedures and a more robust communications infrastructure. Workers in these fields frequently carry more than one communication device and in certain situations can be restricted to carrying only specialised equipment when working in ATEX approved areas or zones. This can have a serious impact on safety, especially if staff are alone without any means to call for help should they have an accident.

How ANT Can Help
We help businesses modernise their safety procedures and systems. Many companies are hobbled by an awkward set of processes for assuring worker safety, like manual checklists that are often too limited in scope. Moreover, even if you manage to design an effective system, it can be difficult to achieve compliance from all of your staff. ANT can give you the support you need to establish a reliable set of procedures that will not only shrink your response times in the event of an incident, but do so without impacting on operations.

Worker safety also requires good equipment. We offer a number of modern devices, including alarms and dependable communication tools. Our devices are specially tailored to be robust enough for harsh working conditions. At the same time, they are portable and convenient. Our selection includes a number of devices that can considerably improve the safety of lone workers, such as man-down alarms and easy-to-use panic buttons.

Furthermore, when designing lone worker solutions, we also investigate what legacy mobile technology is being used and assess whether it can be enhanced or replaced to improve staff protection. For many businesses this provides a great benefit as we either maximise the potential of their existing technology or help migrate them to the latest technology. Either way, the aim is to leave customers with only one platform for mobile communication and lone worker requirements rather than two disparate systems that cost valuable resource to manage and maintain.

Over 30 Years of Service
ANT Telecom has accumulated decades of experience serving respected businesses. During this time, we have built up an unmatched level of expertise in mitigating lone worker hazards. We strive to keep pace with the progress of technology so that we can constantly improve the quality of our offerings. We only work with the most reputable manufacturers and follow all industry-standard procedures. This means ANT is the natural choice for handling the needs of your lone workers.