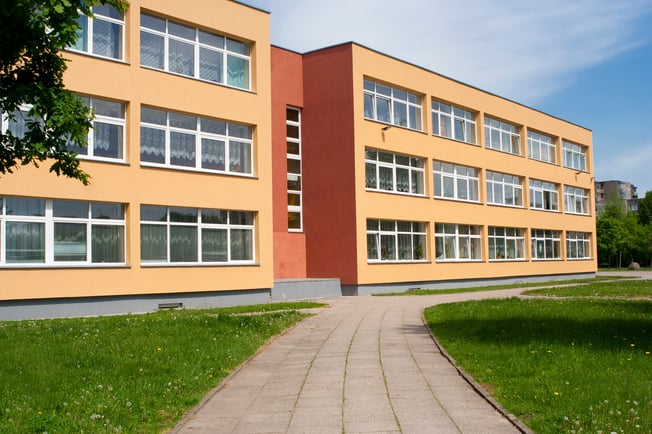 People choose education as a career for various reasons, but one obvious passion they all share is their commitment to helping students. But it's never been said that teaching is an easy career path. Schools, teachers and pupils have proved endless inspiration for the TV and film industry due to their infinite supply of riveting material; perfect storms fuelled by hot-headed, hormone-raged students, with teachers feeling powerless to control their unpredictable eruptions. And over the past few years especially, unfortunately much of the action, violence and scandal we've seen played out on our TV screens turns from fiction to reality when we hear about it on the morning news.



Inspiration for better school safety measures: 3 case studies about school violence

The alarming statistics published by various independent organisations might not offer much encouragement, indeed, there's a year on year increase. But at least the increasing number of cases reported about school violence has now got everyone's attention.

1. Teacher punched and knocked unconscious by former pupil

A teacher at Hyde Community College suffered a nasty blow and was rendered unconscious after a former pupil punched him outside the school. Students felt helpless and shocked, but managed to call the emergency services. After a trip to hospital, the teacher soon made a full recovery, with no long-term damage suffered. He returned to work a few days later. That can't be said for the next case:

2. Crazed pupil tries to scalp teacher

Amy Walker feared for her life when a pupil's third act of violence towards her manifested into a crazed frenzy. She described how her colleagues failed to get the boy off of her during the seven-minute ordeal, where he grabbed her hair in his teeth whilst his arms were around her neck. Understandably, the after-effects have haunted Amy Walker. With her dream career as a teacher not only truly destroyed, now suffering from post-traumatic stress, she says she's looking to rebuild her life too. This could be a long road, especially given the time it takes for official inquiries and any subsequent tribunals to take place.

3. Teacher sexually assaulted during lesson

Employment judge Martin Warren described how since the incident, the teacher named only as Ms C has suffered from anxiety and depression, plus had to grieve for the loss of her career. He ended by saying, 'She does not feel able to trust people in charge to keep her safe whilst she is in a classroom.'

Ms C was indecently grabbed, pushed and then chased by a pupil before eventually being able to relay the ordeal to the head teacher, who blamed Ms C's dress for provoking the attack. Although she has been awarded £50k for her ordeal (and complete lack of support), it could be classed as pittance in exchange for a lifetime career in teaching. In each case, and especially this one, if the right people had been alerted and help (witnesses) arrived straight away, the outcome may have been different.
School safety has become a high priority

Unions, governments and charities have published lots of great material to help raise awareness about the growing violence in schools. And generally, there seems to be a shift back towards a more disciplined educational system. But people working in the system need to feel safe; if they get attacked that there's help available immediately and support throughout.

Teachers play one of the most important roles in society. Most love what they do, but 9 out of 10 suffer some level of abuse from students

Abuse can be verbal or physical, attacks are often unforeseen and can be carried out by any pupil, regardless of their age, gender or background. With this in mind, what can teachers do to better protect themselves?
Safety devices every teacher should think about using

As with any emergency, time is often key to a better outcome, often it can be the difference between life or death. Raising the alarm so help can come fast is what anyone facing a difficult or life-threatening situation needs. There may be people around to call the emergency services, or a teacher could find themselves isolated with their attacker.

Thankfully, today's connective technologies mean that modern panic buttons offer much more functionality than a basic alert; they can automate a range of actions to escalate a response quickly and discreetly. When pressed – often via an app on a user's smartphone – a panic button not only triggers an alert to notify colleagues of a developing incident, it reports the details of who triggered it and their location. The most effective tools can activate live audio recordings that allow colleagues to listen in and assess what course of action is required, in real time. These recordings are also invaluable for post-incident assessment. Finally, to underpin the approach, panic button technology can capture a real-time log of activity to satisfy audit requirements and demonstrate to staff that their safety is a priority.